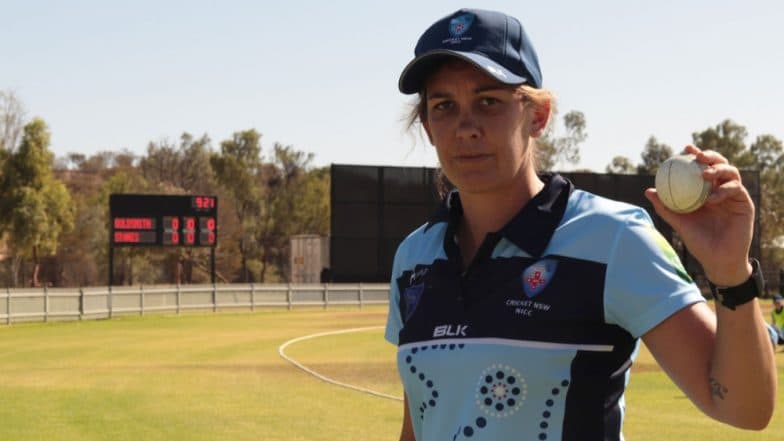 South Australia's women's team was bundled out for just ten runs during the National Indigenous Cricket Championships (NICC) Women's Division Round Two match against New South Wales at the Albrecht Oval. Opener Febi Mansell was the top-scorer for her side as she scored just four runs off 33 balls. In just 10.2 overs, South Australia was bowled out after they opted to bat first. New South Wales then chased the target in 2.5 overs, however, they lost a couple of wickets as well.
Mansell was the only batter to open her account while the rest of her teammates failed to score. South Australia's sorry looking scorecard had nine ducks on it. Thanks to six extras, South Australia managed to post two-digit total. Bizarre! Traffic Jam Delays the Start of Dhaka Premier League Cricket Match, Players Take Rickshaw to Reach the Venue.
Roxsanne Van-Veen returned with unbelievable figures of five wickets for just one run in two overs. Apart from her, Julie Muir and Naomi Woods picked two wickets each while Hannah Darlington chipped in with a wicket.
In response, New South Wales lost two wickets with Mansell picking both of them. Dimity Parton and Haylee Hoffmeister were the two batters dismissed. Interestingly, in South Australia's innings extras were the major contributors as well. Arunachal's Women's Team All out for 14 in U-23 Match.
It was South Australia's second match of the season and second defeat in as many matches. For New South Wales it was the first game. Currently, on the points table, New South Wales have climbed to the top position following their second consecutive win while South Australia are languishing at the bottom with three defeats.