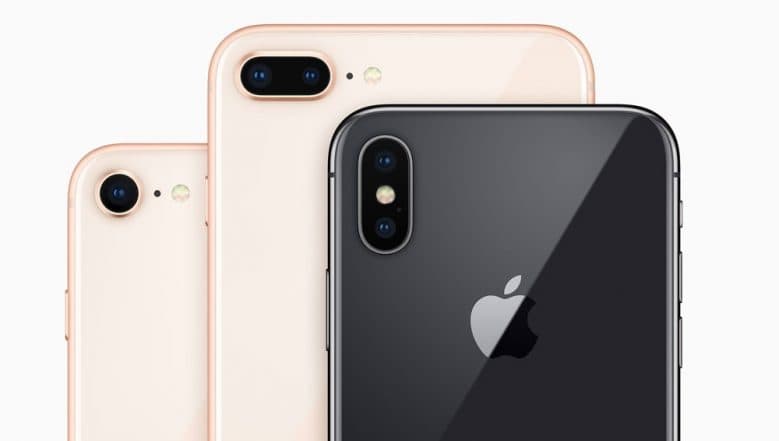 Apple, a popular American tech giant rolled out new iOS 12.1.2 update to iPhone users last week. However, the OS seems to be generating new problems for the iPhone users lately. Moreover, not all iOS updates are stable. According to the report from Mashable, several iPhones users are facing a new problem with the newly rolled out OS update. The report highlights that the new iOS 12.1.2 update is causing cellular data cut off on the iPhones. Apple iOS 12.1.2 Update Causing Severe Problems, As Users Complaint of Inability to Access Cellular Data.
Seeking support and answers regarding the same, the users straightaway lashed at Apple on Twitter about the inability of the iPhones' to connect to cellular data after installing the latest iOS update from Apple. Moreover, Apple's assistance team has asked the iPhone users to restart the device and update carrier settings. Furious with the problem caused by the new iOS update, some users even tried doing the hard resetting on their iPhones and re-inserting the SIM card. However, the problem with the cellular data still remained, reported Mashable. Apple iPhone 8, iPhone 7 Sales Banned in Germany; Court Grants Injunction To Qualcomm in Patent Infringement Against Apple.
As a reminder, the Cupertino-based tech giant rolled out the latest iOS update for fixing some problems with cellular connectivity for the iPhone users in Turkey. With new problems emerging on iOS 12.1.2 update, the issue seems to have worsened as the problem has amplified for other users as well.
Here's How iPhone users reacted on Twitter -
Hello @apple @AppleSupport do you have a solution for ios 12.1.2? My wife's iPhone is not a phone anymore since Friday. pic.twitter.com/DpQfmZ37OP

— Juan J. Garcia (@juanjolau) December 23, 2018
@AppleSupport thanks for being the Christmas Grinch- downloaded the new ios12.1.2 now no email and sometimes no phone as well as its eating the life out of the battery.

— Gerry Mac (@dipso84) December 23, 2018
@Apple . After updating my iphone 7 to ios 12.1.2 network problem my phone could not get connected to LTE showing no service . Please resolve the issue

— OfficeofVG (@vishalgla) December 24, 2018
The company had confirmed that iOS 12 will be compatible with older iPhones X, iPhone 8 Plus, iPhone 8, iPhone 7 Plus, iPhone 7, iPhone 6s, iPhone 6s Plus, iPhone 6, iPhone 6 Plus, iPhone SE, iPhone 5s. Moreover, the new 2018 Apple iPhone XS Max, iPhone XS and iPhone XR run the latest iOS software out-of-the-box.