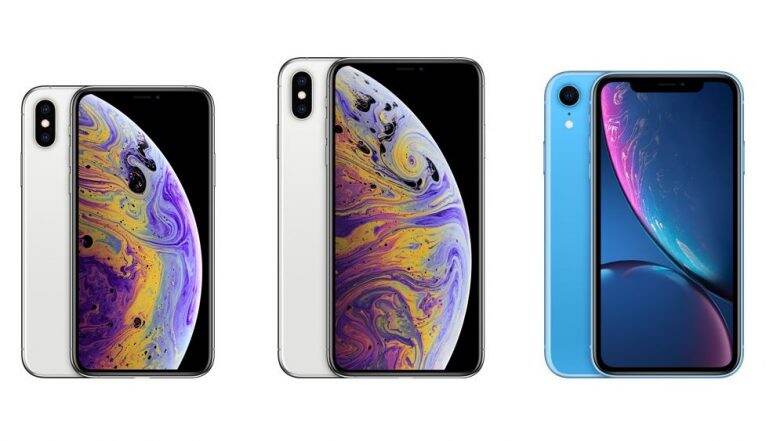 After launching the new iPhone 11 series on Tuesday, Apple has reportedly reduced the prices for the 2018 iPhones and older iPhone models in India. Going by the market reports, Apple has lowered the costs for several iPhones such as iPhone XR and iPhone XS that were launched last year. To make things interesting, Apple also slashed the prices of other older iPhones as well. These models are iPhone 8, iPhone 8 Plus and iPhone 7 Plus. Apple iPhone 11, iPhone 11 Pro & Apple iPhone 11 Pro Max Launched; Prices, Pre-Order Date, Features & Specifications.
The iPhone XR was Apple's most affordable smartphone for the last year that received an overwhelming response from the market. The phone was launched with a starting price of Rs 76,900 for the 64GB variant. The model now retails at Rs 49,900. However, the interested customers will have to shed Rs 54,900 for the 128GB variant.
Moreover, the 64GB variant & 256GB variant of iPhone XS were launched Rs 99,900 and Rs 1.14 lakh. After the price drop, the variants will now be available at Rs 89,900 and Rs 1.03 lakh respectively. Apple has also dropped the prices for older iPhone models, such as iPhone 7 by Rs 10,000.
The customers looking to purchase the base variant of iPhone 8, they can get their hands on the device by paying Rs 39,900. On the other hand, the iPhone 8 Plus 64GB model will now be priced at Rs 49,900. Moreover, the 32GB variant and 128GB variant of iPhone 7 will cost Rs 29,900 and Rs 34,900. The Cupertino-based iPhone maker has also slashed the prices for Apple Watch Series 3, which now retails at Rs 20,900. It is important to note that the new prices of iPhones and Apple Watch are mentioned on the official website.
Apple officially launched the new iPhone 11 Series in the market on September 10. The new series comprises of iPhone 11, iPhone 11 Pro and iPhone 11 Pro Max. Offered in 3 versions - 64GB, 256GB & 512GB, the new Apple 11 series is priced from Rs 64,900. Apple's iPhone 11 Pro and iPhone 11 Pro Max gets starting price of Rs 99,900 and Rs 1.09 lakh respectively.
Here are the new prices for all the iPhone models-
| | |
| --- | --- |
| Variants | Prices |
| iPhone XR (64GB) | Rs 49,900 |
| iPhone XR (128GB) | Rs 54,900 |
| iPhone XS (64GB) | Rs 89,900 |
| iPhone XS (256GB) | Rs 103,900 |
| iPhone 8 (64GB) | Rs 39,900 |
| iPhone 8 Plus (64GB) | Rs 49,900 |
| iPhone 7 (32GB) | Rs 29,900 |
| iPhone 7 (128GB) | Rs 34,900 |