Dating app Tinder has rolled out more gender option for its user in India. The company announced that it has introduced 23 new gender options and users can edit their profiles to change a different group for gender identity. Until now, Tinder had only two gender options 'Man' and 'Woman.' This feature was already live in the United States, since November 2016.
"Users are best to assert their own identity and our latest update gives them the opportunity to decide how to express themselves authentically and it has been a good year in India for gender, sexuality and personal autonomy," Taru Kapoor, General Manager, Tinder India, said in a statement. Profiles of Sex Workers on Tinder Are Deleted Because of Their Profession? US Women Complains Against Dating App.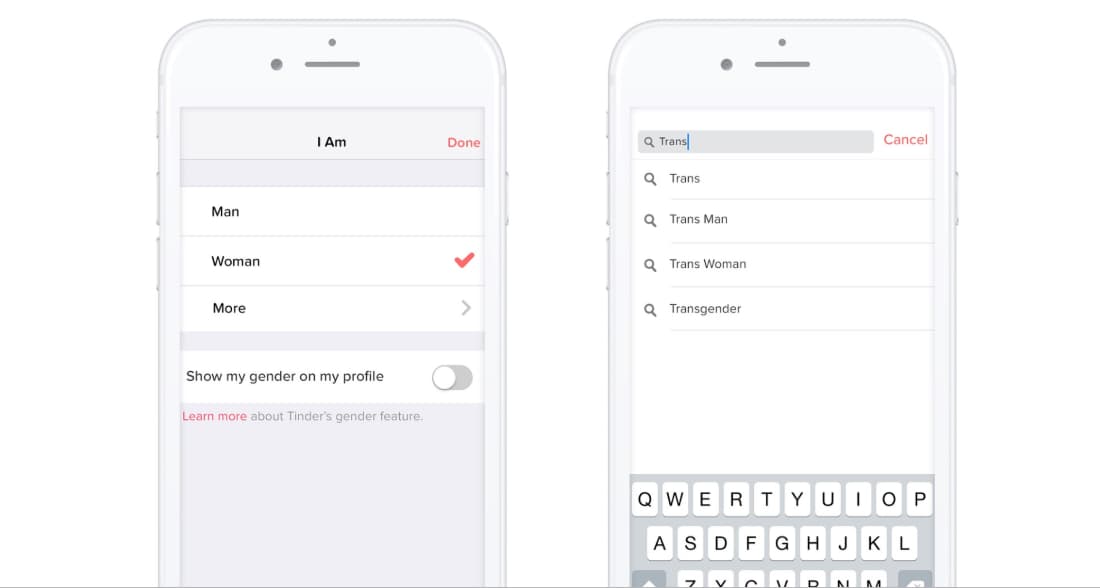 The newest feature of Tinder is rolled out in a line with Transgender Awareness Week which started on November 12 and will go on till November 19. In its official blog post Tinder has confirmed that it has worked with an advisory panel "The Humsafar Trust" India's oldest LGBTQ organisation, which is working for human rights since 1994.
Additionally, Tinder has also confirmed that it would be inviting back people who were earlier unfairly reported by others due to their gender. One who wants their profile unblocked can even send a message to questions@gotinder.com and can get their profile reviewed. Previously, Tinder had faced criticism from people for blocking trans community users from its app.