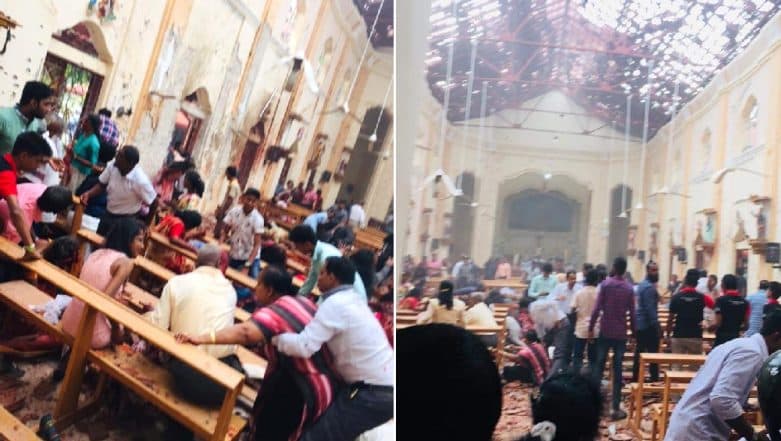 Mumbai, April 22: The serial blasts in Sri Lanka have claimed at least 207 lives with over 450 people reported injured. The blasts have claimed the lives of Lankans and foreign nationals alike.
Sri Lanka's Foreign Affairs Ministry issued a statement on the preliminary death toll of foreign nationals following the explosions that took place in Colombo, Negombo and Batticaloa. The statement said nine foreign nationals were reported missing, while 25 unidentified bodies believed to be those of foreign nationals are currently at the Colombo Judicial Medical Officer's mortuary. Read: Nationwide Curfew in Sri LankaS Till April 22 Morning, Schools Shut; Social Media Blocked Temporarily
The statement also revealed that the number of foreign nationals who have been identified as deceased at the National Hospital in Colombo stands at seventeen.  The fatalities currently are: three Indians, one from Portugal, two from Turkey, five from the UK, three Danes, one from Netherlands and two holding joint American-British passports.
The UK Foreign Office confirmed that British nationals were among those killed but has not confirmed the number of victims. UK Foreign Secretary Jeremy Hunt said he was "deeply shocked and saddened" by the "horrifying attacks". He said there was "no hard knowledge" yet about the perpetrators of the atrocity, but added: "What we can say is there is a growing trend to attack Christians and these are not, on the whole, Christians in rich Western countries. These are some of the poorest people in the world, often people who are practising Christianity as a minority faith in the country that they are in." Read: Sri Lanka Terror Attacks: Police Chief Pujuth Jayasundara Warned Top Officials 10 Days Before Serial Blasts
Denmark's foreign ministry confirmed that three Danish citizens were killed and Netherlands Foreign Minister Stef Blok confirmed the death of a Dutch national. US Secretary of State Mike Pompeo has also confirmed that a number of Americans were killed in the blasts.