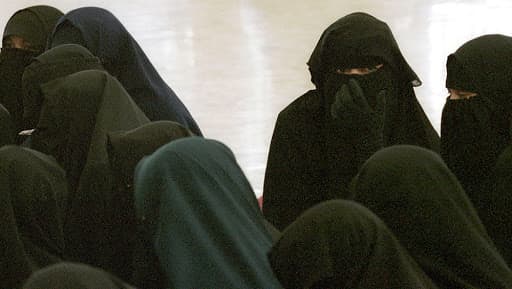 Beijing, May 2: With the crackdown on minorities across all Asia and Europe, Chinese police are recently using a mobile app to store data on 13 million ethnic minority Uighurs and other Turkic Muslims in Xinjiang province, reveals a Human Rights Watch (HRW) report.
According to the report, the police is using the app - Integrated Joint Operations Platform (IJOP) - to store information from the height and weight of individuals to facial recognition scans. Sri Lanka Lifts Ban on WhatsApp, Viber and Facebook 9 Days After The Serial Blasts. 
Though this app, the Xinjiang authorities are closely monitoring 36 categories of behaviour, including those who do not socialise with neighbours, often avoid using the front door, don't use a smartphone, donate to mosques "enthusiastically", and use an "abnormal" amount of electricity, reports Al Jazeera.
The HRW said in a statement, as quoted by the news agency, "The goal is apparently to identify patterns of, and predict, the everyday life and resistance of its population, and, ultimately, to engineer and control reality."
As per the initial details the rights watchdog worked with German security firm Cure53 to reverse engineer the app in late 2018 to provide "an unprecedented window into how mass surveillance actually works in Xinjiang". Apart from collecting personal information, this app prompts officials to file reports about people, vehicles and events they find suspect, and sends out "investigative missions" for police to follow up.
Along with promoting action, the police officers have also been asked to check whether suspects use any of the 51 internet tools that are deemed suspicious, including messaging platforms popular outside China like WhatsApp, LINE and Telegram. Some people have been detained too for having WhatsApp or a Virtual Private Network (VPN) installed on their phones during checks by authorities, said the report.