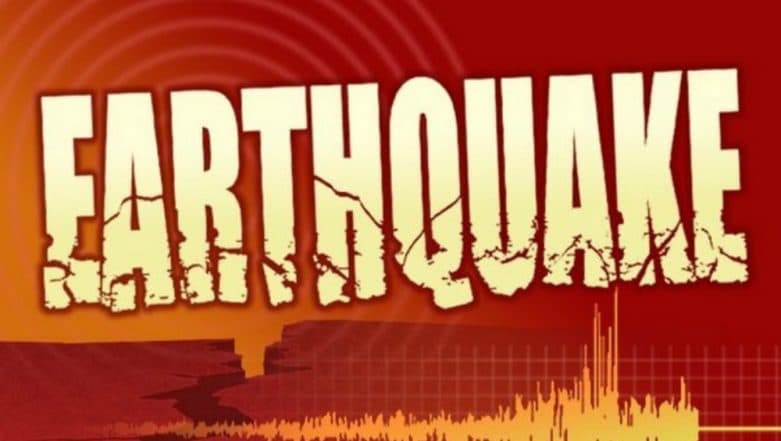 Mumbai, February 25: An earthquake measuring 5.5 on the Richter Scale struck the central Mid-Atlantic Range region on Monday (local time). However, no casualty has been reported yet. There is also no threat of Tsunami issued. More details are still awaited. Meanwhile, on February 14, an earthquake measuring 6.2 on the Richter Scale struck the northern Mid-Atlantic Range region. The quake hit at a depth of 10 km and took place at 7:57 pm, according to United States Geological Survey. Earthquake of Magnitude 4.6 Shakes Jammu And Kashmir.
The Mid-Atlantic Ridge is a mid-ocean ridge located along the floor of the Atlantic Ocean. In the North Atlantic, the ridge separates the Eurasian and North American plates, and in the South Atlantic, it separates the African and South American plates.
Last week, an earthquake with a magnitude of 7.5 struck the Peru-Ecuador border region. According to reports, the quake's epicentre was in a sparsely populated area 224 km east-southeast of Ambato, Ecuador and at a depth of 132 km. The Pacific Tsunami Warning Center had stated that there was no risk of a tsunami.