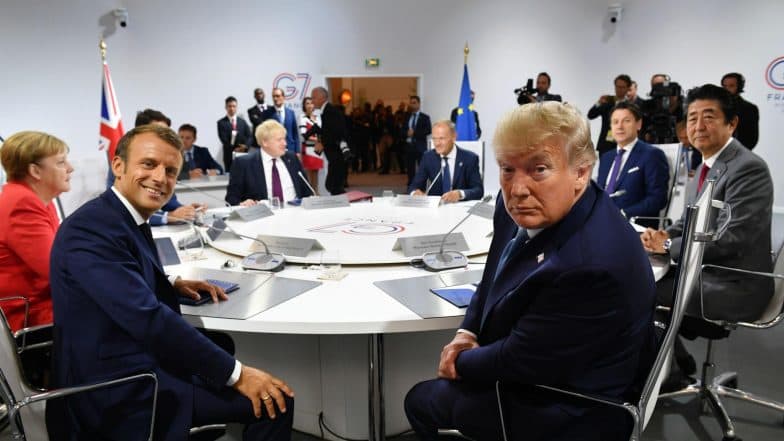 Paris, August 25: An official Iranian plane landed in Biarritz in southwestern France during a G7 summit, flight-tracking websites said on Sunday. Flightradar24.com and planespotters.net both showed a plane travelling from Tehran to Biarritz, although AFP was unable to confirm the landing or that an Iranian delegation had been invited. G7 Summit to Help Nations Hit by Amazon Fires, Says French President Emmanuel Macron.
French President Emmanuel Macron, who held talks with Iranian Foreign Minister Javad Zarif on the eve of the G7 summit, has been leading efforts to ease tensions over Tehran's nuclear programme. North Korea's Recent Missile Launches 'Clearly Violate' UN Norms, Says Japan PM Shinzo Abe at G7 Summit; Donald Trump Disagrees.
The flight-tracking websites showed that the Iranian plane had been in Paris this week. US President Donald Trump was asked whether Zarif had been invited. "No comment," he replied.