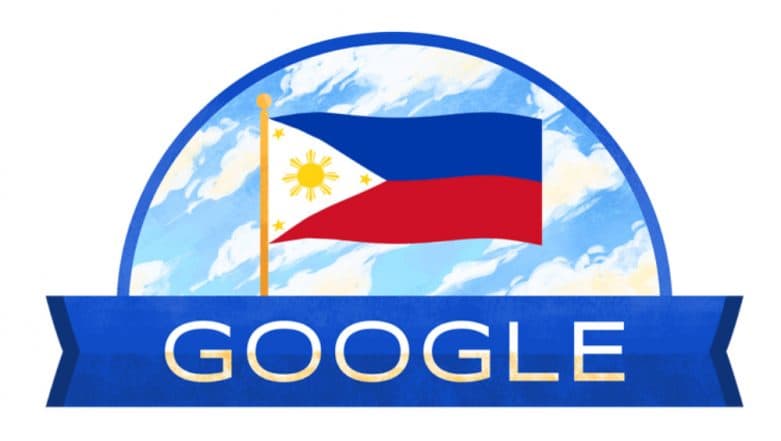 Independence Day is celebrated in the Philippines on June 12 commemorating their freedom from the rule of Spain. Google has dedicated a doodle to Philippines Independence Day 2019 showcasing the country's flag wavering representing freedom. The Philippines gained freedom on June 12, 1898, following 333 years of Spanish colonial rule. On independence day, various festive parades are held across the country. Police and military parades are held in the capital city of Manila which is followed by a speech by the president and a 21-gun salute. Portugal Day 2019: Google Doodle Celebrates Dia De Portugal With the National Flag of the Country.
Philippines is an archipelago of more than 7,000 islands in the western Pacific Ocean which is named after Spanish King Philip II. Filipino communities residing across the world observe the day. Today's Google doodle salutes the Philippines Independence Day. For the first time, commemorating Philippines' 121st Independence Day, world's tallest tower, Burj Khalifa in Dubai is planning to light up in the colours of the Philippine flag on Wednesday night.
Observing the day, a ceremony is held in Kawit, the province of Cavite every year. It was where the Declaration of Independence was first read by Ambrosio Rianzares Bautista at the home of General Emilio Aguinaldo, now known as theAguinaldo Shrine. Along with public reading of this historic document in Spanish and Tagalog, the raising of the first flag is reenacted.
The blue in the Philippines flag represents truth and justice, red symbolises patriotism and white stands for equality. The starts in the corner of the national flag shows portray Visayas, and Mindanao, the three main regions of the Philippines. And the eight rays surrounding the sun represent the first eight provinces that fought against Spain.