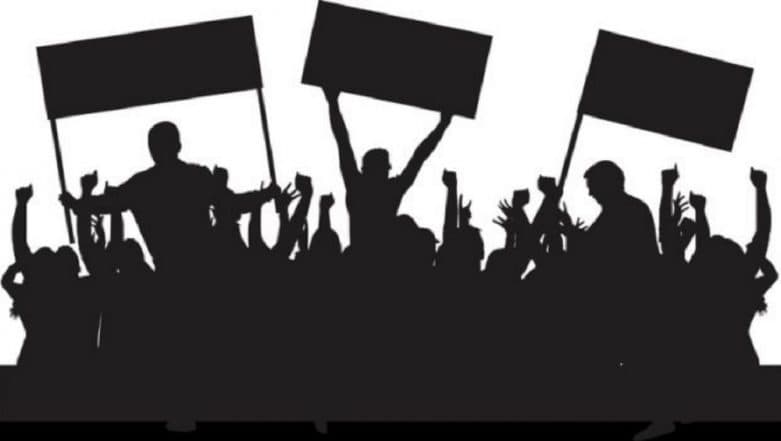 The year 2018 saw some notable figures, those who had an impact on the world stage, die. From India to the U.S. these men and women had made a mark on their country, though not all good.
Winnie Mandela (1936-2018)
Winnie Madikizela-Mandela, Nelson Mandela's second wife was also known as South Africa's 'Mother of the nation.' She was an important female leader in the fight against apartheid rule by South Africa's white minority. Madikizela-Mandela played a major role in the struggle to end apartheid as Nelson Mandela was jailed for over 27 years.
Kofi Annan (1938-2018)
The United Nation's first black Secretary-General died in Switzerland on August 18. Annan was a Nobel Peace Prize laureate for his work in revitalizing the U.N. During his two terms as the organization's leader, from 1997 to 2006, Annan worked to strengthen the UN's peace building missions. He was a firm proponent of mediation, and truth & reconciliation.
Atal Bihari Vajpayee (1924-2018)
Atal Bihari Vajpayee became India's prime minister three times over the course of his long political career. His first term lasted for just 13 days, the next term 13 months and he managed to fully complete his third term from 1999 to 2004.
During his time as prime minister, India tested a nuclear bomb in Pokhran, went to war with Pakistan in Kargill and also launched peace efforts with Islamabad. However, his term was also marked by anti-Muslim riots in which an estimated 3000-4000 Muslims were killed in the state of Gujarat.
Vajpayee was often called a liberal leading a right-wing party.
George HW Bush & Barbara Bush (1924-2018 & 1925-2018)
The 41st president of the United States and his wife both died in 2018. George Bush Sr. flew combat missions for the US Navy during WWII then went on to become vice president and then was elected president of the United States.
However, he was one of the few American presidents who served just one term in office as he was defeated by Bill Clinton of the Democratic Party. In the U.S. he was known as a gentleman president however his legacy across the world is challenged for his war in Iraq and the late response to the invasion in Kuwait.
His wife, Barbara Bush famously came to be known as the wife of one US president and the mother of another. She backed many social initiatives including literacy for women but one of her most iconic moments is her holding HIV+ babies and spending time with them to disprove the myth that AIDS could be spread through simple physical contact.
The Bushes were married for 73 years, the longest presidential marriage in American history.
John McCain (1936-2018)
Senator John McCain one of U.S.'s longest serving senators from the state of Arizona died due to brain cancer. Often known as a maverick for his political views that went against the Republican party line, McCain ran for the office of president twice but lost both times.
The son and grandson of US Navy Admirals, Senator McCain served as a naval aviator for 22 years, including in North Vietnam during the Vietnam War. He was taken prisoner of war and remained in Vietnam for almost five years. He was awarded various gallantry medals for his distinguished service.
McCain was elected as senator from Arizona six times.
Reynaldo Bignone (1928-2018)
Bignone was an Argentine general who served as 41st President of Argentina from 1982 to 1983. Though his term barely lasted for more than a year, Bignone died in captivity serving a prison sentence for crimes against humanity.
He was mainly accused of covering up the crimes committed by Argentinian generals during the 'Dirty War' – a campaign unleashed by the military junta to decimate political opponents. An estimated 30,000 Argentinians disappeared during this time including mothers and new born babies and Bignone after assuming power gave a full-pardon to these generals.