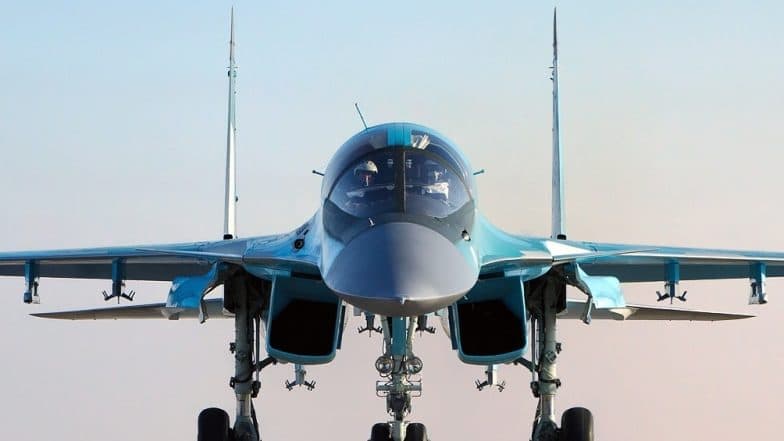 Moscow, January 18: Two Russian fighter jets, Sukhoi Su-34, have accidentally collided each other mid-flight over the sea in Russia's Far East. The Defense Ministry said that the crews of the planes ejected and rescue operation have been launched. The Russian Military confirmed that the jets touched each other while flying over the Sea of Japan. Close Call: Russian Fighter Jet Intercepts US Navy Plane over Black Sea.
"The incident occurred 35km from the coast. The collision happened during a training flight and the planes were not carrying any weaponry, " said Defense Ministry quoting RT. According to reports, one of the pilots has been located in the sea as he was flashing emergency light. Despite the harsh weather, the man has lifted abroad a helicopter and was in satisfying condition. Later, the second pilot was found and brought to safety.
Sukhoi Su-34 is a Russian twin-engine fighter-bomber aircraft. The jet is expected to take over Su-24 bomber, which has been serving Russian military since the 1970s. The Su-34 is designed in such a way that it can sustain adverse weather conditions. The Su-34 is able to carry a variety of weapons including guns, rockets, and Missiles.