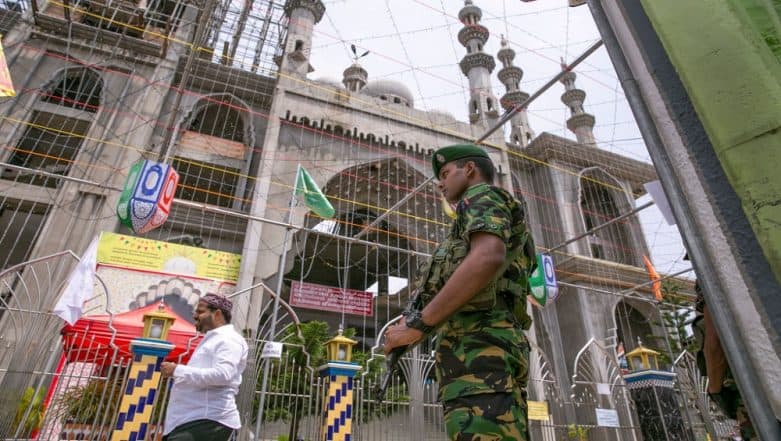 Colombo, May 13: Sri Lanka continues to remain on edge following the attack on three mosques in the country's west coast on Sunday. Considering the brewing tensions, the government immediately clamped down on the circulation hate messages and rumours. An order was issued to block several social media networking sites and apps, including Facebook and WhatsApp.
Notably, the messaging applications were blocked in the island nation until a fortnight ago following the Easter Bombings, as the Colombo regime feared the circulation of a vicious propaganda, which could further deepen the communal fault lines in the country. Sri Lanka Blasts: Catholics Hold First Sunday Mass Post Easter Blasts in Colombo
According to reports, the attack on mosques in Chilaw town was sparked by a Facebook post which led to an online verbal duel between local Muslims and Christians.
Taking offense to the post, Christians - who form majority in Chilaw town - vandalised a number of shops owned by the minority Muslims and pelted stones on at least three mosques, Reuters reported.
The Maithripala Sirisena government has deployed additional security in the coastal town, apart from imposing a rigorous curfew. While the situation had calmed down by last night, locals were fearful of retaliation from either sides in the days to come.