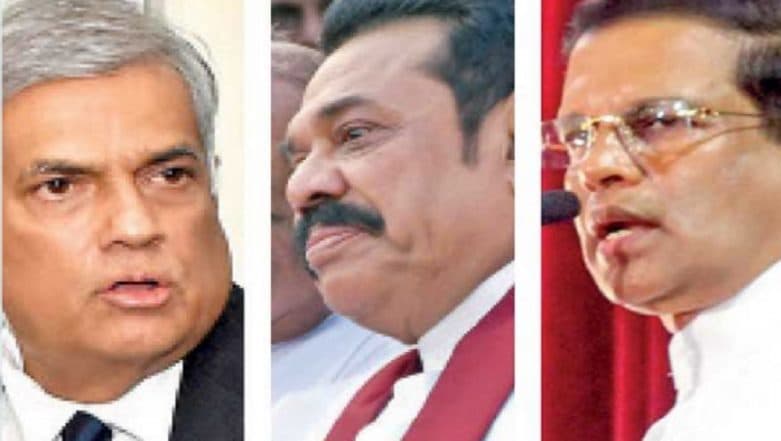 Sri Lanka's President Maithripala Sirisena released a statement on Twitter assuring his countrymen that the ongoing political crisis would not continue beyond a week. But that was the extent of his cryptic message as he did not expand on how he would solve the political gridlock in the country.
"The current political crisis will not drag on beyond seven days," he said on Twitter.
Meanwhile, his appointee prime minister Mahinda Rajapaksa has filed an appeal in Sri Lanka's Supreme Court against a court order that barred him from acting as prime minister.
Rajapaksa had said on Monday that he would appeal against the Court of Appeal's interim order. "We will not agree with the interim order issued by the Court of Appeal today suspending the Cabinet. We will appeal to the Supreme Court first thing tomorrow against it," Rajapaksa said in a statement.
Rajapaksa's appeal comes after the same court had in an interim order on Monday temporary halted him and his Cabinet from functioning in their positions in response to a case filed by 122 legislators against his disputed government.
Along with these political developments, the other aggrieved party of dismissed Prime Minister Ranil Wickremesinghe and his supporters will take up a motion in Parliament to express confidence in the ousted prime minister. The motion has been listed for which no dates have been fixed, Sri Lanka's parliamentary officials said.
Sri Lanka's President Sirisena dismissed Wickremesinghe as the country's prime minister in October saying he did not have confidence in the later's ability to govern the country. This act has since thrown the country into political chaos.
Amid these political machinations, Sri Lanka's economy has taken a hit as tourists are cancelling their visit to the island-nation in big numbers. The political crisis has hit the tourism industry hard as the period between the months of October-March is peak travel season.
According to a Reuters report, hotels in the capital city Colombo are seeing up to 20% of their bookings cancelled at the last minute. The travel and tourism sector contributed a total of 11.6% of GDP in 2017 to Sri Lanka's economy.