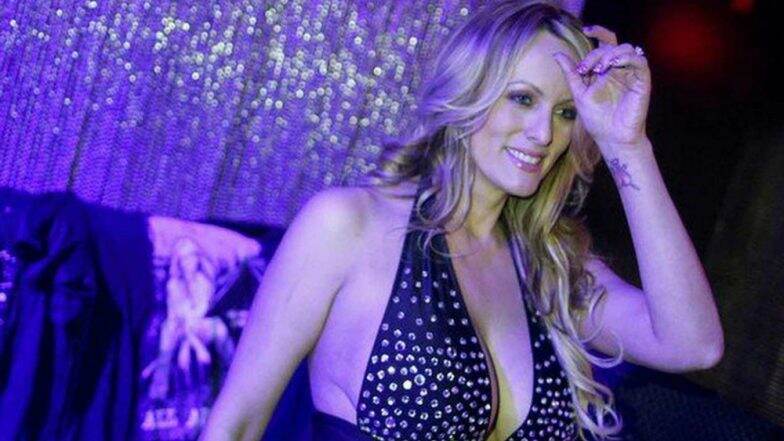 Adult film star Stormy Daniels is suing several members of the Ohio Police Department for civil rights violations over her arrest in 2018 while she was performing at a strip club in the city. She's asking for more than $1 million in compensatory damages, and more than $1 million in punitive damages and fees associated with the case.
Daniels, real name Stephanie Clifford alleges that members of the vice department of the Ohio police conspired to retaliate against the adult film actress over her sex allegations against US President Donald Trump as they were Trump supporters. They "believed that Ms. Clifford was damaging President Trump and ... entered into a conspiracy to arrest her" in retaliation for embarrassing the President, according to a lawsuit filed by her lawyer Michael Avenatti on Monday.
The lawsuit further charged that officers also believed "arresting Clifford would damage her credibility in any future remarks she made about the president."
A statement relating to the civil rights lawsuit we filed moments ago on behalf of @stormydaniels, together with a link to the Complaint, is below. #Bastahttps://t.co/qjXmToSQBO pic.twitter.com/q55foyv6ET

— Michael Avenatti (@MichaelAvenatti) January 14, 2019
She was arrested in 2018 during a strip show as three undercover police officers reported being touched by Daniels. The Ohio law used to arrest the adult film star states that dancers at "sexually oriented" businesses are prohibited from touching customers and vice versa. The charges were dropped less than 12 hours later. Her lawyer Michael Avenatti said at the time that the touching was "non-sexual".
An Ohio police spokeswoman has refused to comment on the suit saying that it would be inappropriate to comment because an internal investigation of the vice squad continues.