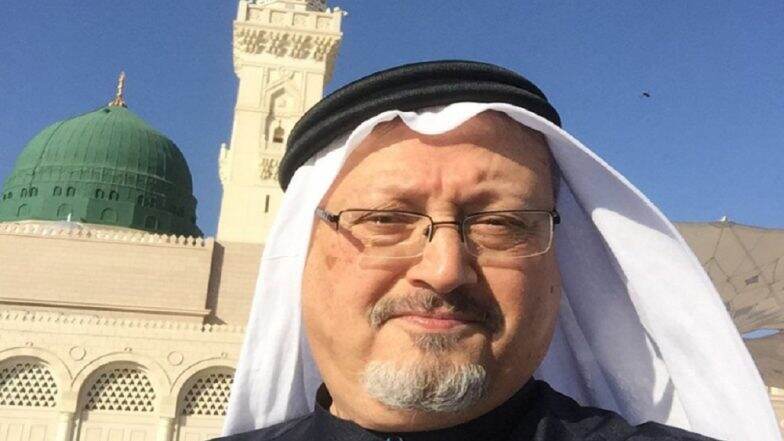 Turkey is increasing pressure on Saudi Arabia to prove Jamal Khashoggi is alive. Turkey's President Recep Tayyip Erdogan said, "We have to get an outcome from this investigation as soon as possible. The consulate officials cannot save themselves by simply saying 'he has left'," Erdogan told a news conference in Budapest on Monday.
Jamal Khashoggi a journalist and Saudi national, has been missing since last week, after he reportedly entered the Saudi consulate in Istanbul, to file his divorce papers.
Erdogan laid it out for the Saudi authorities, saying, "The relevant authorities are obligated to provide proof of this claim, on this matter. If he left, you must prove this, you will prove this, even if it's with visuals. Those who ask Turkish authorities 'where is he?' should first be asking 'how did this happen?'" Erdogan added.
Turkish sources told Reuters news agency on Saturday they believed Khashoggi was killed inside the consulate building in what they described as a "premeditated murder".
Turkey has formally requested access to the Saudi consulate for a full forensic search of the premises.
The Turkish president elaborated on the effort being undertaken to reveal the fate of the Saudi columnist: "Turkish Airlines or (other) airport arrivals and departures are all being investigated. With these departures and arrivals there were certain people who came from Saudi Arabia."
"The chief prosecutor's office is working on it, investigating, doing everything. And we have said - especially to all our relevant agencies, our security forces, our intelligence agency, all of them, the foreign ministry - 'work together' and we'll see the reports our prosecution prepares," Erdogan added.
Saudi officials have denied Turkey's allegations, saying they are baseless. The consulate insists Khashoggi left its premises, contradicting Turkish officials.
Khashoggi has been one of Saudi Arabia's Crown Prince Mohammed bin Salman's most prominent critics. A member of the Saudi elite, he had remained in exile in the U.S. for much of the past year, from where he wrote columns for the Washington Post critiquing aspects of the Kingdom's reform programme.