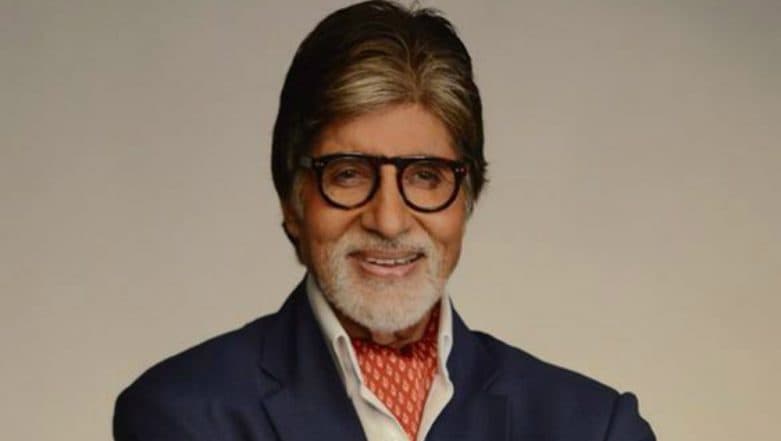 Mumbai, June 7:  Last week, GSK Consumer Healthcare's Horlicks milk food drink announced Bollywood superstar Amitabh Bachchan as the face of their brand. However, it has now landed in the middle of controversy post a national-level advocacy group called Nutrition Advocacy in Public Interest has written an open letter to Bachchan asking him to withdraw the endorsement, because 'Horlicks is a high-sugar product' and its claims of making children healthier are not scientifically backed. It further said that by endorsing such a product, would dent the image of Amitabh, who is a public figure among the masses.
As per the statement issued by GSK said the Horlicks Mission Poshan campaign is aimed at focusing on the first 1,000 days of a child and addresses the issue of malnutrition, stunting and infant mortality.
According to reports, the letter includes comments from doctors, which says- "Horlicks is a high sugar product, as 100 gram of a popularly advertised pack of Horlicks Delight contains 78 gram of carbohydrates of which 32 grams is sucrose sugar". Consumption of the product is "harmful to children as it may contribute to childhood obesity and non-communicable disease in later life. The letter further highlighted that the product is expensive, and the health claims made in the ads are misleading because it makes people believe that it is an excellent nutritious product since Bachchan endorses it.
This is not the first time that Bachchan is in the middle of controversy for endorsing products. From Cadbury's worm controversy to an uproar over Nestle Maggi containing lead, he has been pulled up several times for not doing proper research before endorsing the brands.
A few months back, Priyanka Chopra terminated her contract as the global brand ambassador of the brand Nirav Modi Jewels over allegations of the Rs 12,700 crore financial fraud. Cricketer Virat Kohli also came under scanner for being the face of Punjab National Bank (PNB).
Looking at the increase in brand ambassadors coming under the scanner for endorsing faulty products, the need for Consumer Protection Bill is critical. According to the Bill, any manufacturer or service provider, who puts up a false or misleading advertisement, will be punished with imprisonment of up to two years and fine of up to Rs 10 lakh. For every subsequent offence, the offender will be punished with imprisonment that may extend to five years and fine, which may extend to Rs 5 million.
Last year, Advertising Standards Council of India (ASCI) too explicitly listed down the rules for celebrity endorsements. The advertising body had said that celebrities should always do their due diligence to ensure that all description, claims, comparisons made in the advertisements they endorse are not misleading or deceptive in any way.