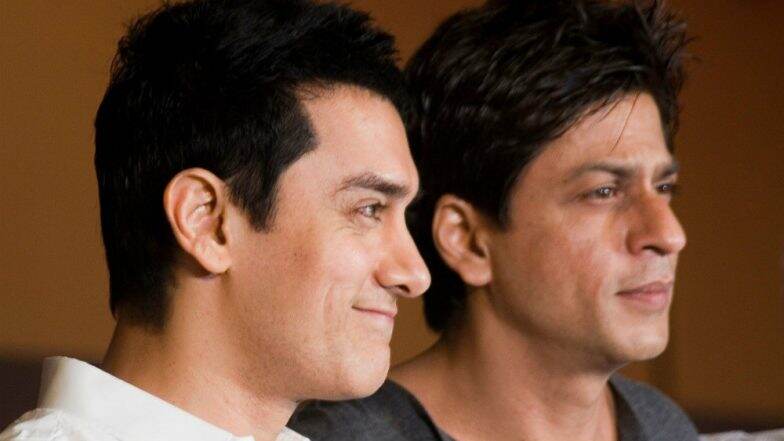 It is Bollywood's Perfectionist, Aamir Khan's birthday and like every year, he celebrated it with the media. This is the day when the fans get to know Mr Khan's take on the curious questions that are doing the rounds in the industry. Likewise, from Amitabh Bachchan's health to his prep for Thugs of Hindostan, every issue was addressed during this press meet on his birthday. Just then, a long time pending question regarding Shah Rukh Khan's statement on actors' fees was shot at Aamir. We know that the PK actor handles every question diplomatically, but surprisingly, he was quite blunt while answering to this query!
For the uninitiated, SRK had made a statement that the actors should charge less fees so that more money is spent on film-making and production process. When the birthday boy was asked about the same, he revealed that he has stopped taking fees for his films already! At the event, he was quoted saying, "Main toh fees leta hi nahi. Bahot saal ho gaye maine fees lena band kiya hai. Jo film agar kam kamati hai toh main kam kamata hoon. Agar jyada kamati hai toh jyada kamata hoon. (I don't take fees. I have stopped taking fees years ago. If a film makes less collection, I take less fees; if the film makes a big collection, eventually I earn more.)"
Well, this was quite a revelation to us, as the piece of information was never made public before. Now that the box office emperor himself has started a new tradition, we can hope that the budding stars would follow the suit. Currently, Aamir is basking in the success of Dangal and Secret Superstar in China. What are your thoughts on Aamir's way of working? Post them in the comments section below.