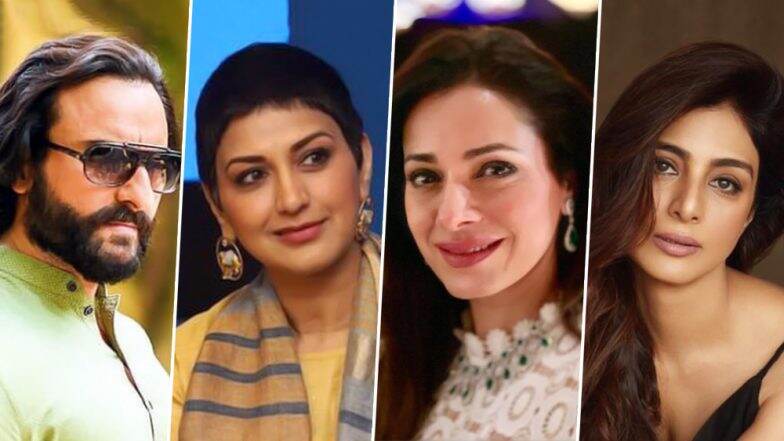 It looks like Saif Ali Khan, Neelam Kothari, Sonali Bendre and Tabu are not getting any respite when it comes to the blackbuck poaching case. The Jodhpur High Court has issued a notice to these stars, along with Dushyant Singh, with regards to the above case. The notice was sent after the Rajasthan government submitted an appeal to the High Court challenging the local court's earlier judgement, acquitting them from the case. They were earlier acquitted over lack of evidence in the case. Salman Khan's Appeal Against Blackbuck Poaching Case Verdict to Be Heard on April 3.
In case why you wonder Salman Khan is missing from the names, it is because Bhai has already been found guilty by the court last time. He had been charged under Section 51 of the Wildlife (Protection) Act and others under Section 51 read with Section 149 (unlawful assembly) of the Indian Penal Code. The superstar could face five years of jail sentence if the court carries out his sentence. The actor is out on bail and has already challenged the verdict, the hearing of which is happening in April. Bigg Boss 12: Salman Khan Takes a Dig At Himself by Indirectly Commenting on The Blackbuck Case.
The blackbuck poaching incident happened in 1998, during the shoot of Hum Saath Saath Hain in Jodhpur. It is alleged that the above stars had gone for a late night hunting trip. Salman had reportedly killed two blackbucks in Bhagoda ki Dhani in Kankani village. The species of deer is included in the endangered species of animals in India, and is also considered as sacred by the local Bishnoi community. The Bishnois have been fighting a very strong legal battle against these accused stars, and it looks they are gaining an upper hand.