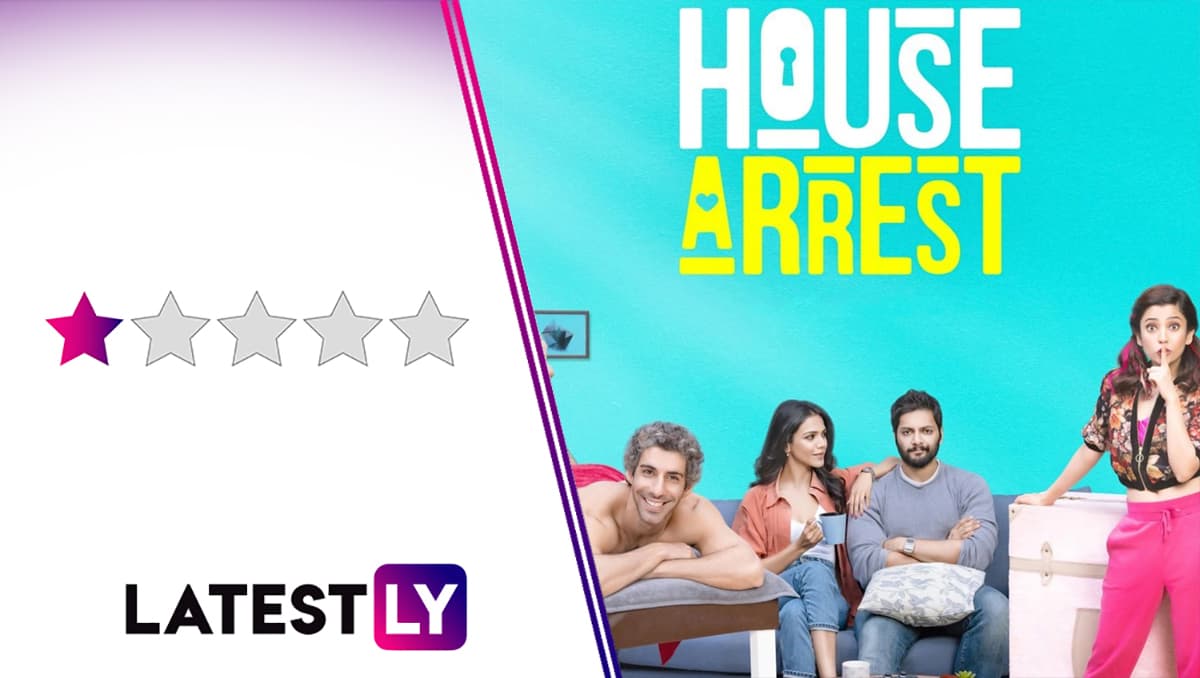 I am having trouble here understanding Netflix's business model in India. Does it include dishing out terrible content so consumer discontinues the service? Because that is a terrible business model and that is where the OTT platform seems to be heading. Firstly, they acquired the unforgivably low-quality Drive, from Dharma Productions. And now, the streaming giant has released a movie called House Arrest, an original film. The movie directed by  Shashanka Ghosh and Samit Basu makes Drive look like Citizen Kane of Netflix. The movie is a 1 hour 44 minutes long snooze fest, which even the speed increasing option cannot salvage.
Ali Fazal plays Karan, a man suffering from agoraphobia, although the term is never mentioned in the film ever. Instead a term hikikomori is used by a journalist, Saira, played by Shriya Pilgaonkar, to tag this self inflicted 'house arrest'. Jim Sarbh plays the Barney Stinson style best friend, named JD, to Karan, who is a playboy with the best intentions at heart. Barkha Singh, plays Pinky, Karan's next door neighbour. She leaves a man packed inside a suitcase at Karan's house for care taking, despite his reluctance. Well, she is the daughter of a powerful don and it is tough saying no to her. JD sets up an opportunity for Saira to interview Karan for a story and romance begins in a few hours over some of the most mundane anecdotes and conversations known to cinema. Don't forget the still alive man packed in the suitcase who is the only conflict in this boring love story.
For a movie set inside one house and primarily between two characters, conversations play the most integral part. But at no point, do the characters evoke any interest with the topics they talk about. The film moves at a snail's pace. It rarely makes a point about isolation or about the situation that the hero is in. With so much to talk about under the sun, in a situation like this...the conversations of the two leads barely scratch the surface.
We do not learnt the reason of the hero's isolation until the very end. The movie is unable to keep you hooked into this mystery either. In Phobia, the reason for the protagonist's agoraphobia is the beginning of the movie, when it could have been used a tool to move forward the narrative. Unfortunately, despite keeping the reason a secret in House Arrest, the mystery barely builds up or plays a part when the secret is out.
Ali and Shreya look good and act well, even in a script that does not have much to deliver. Ali's awkwardness looks cute and that is about all the good I can write about the film.
Yay
Ali looks cute
Shriya has potential
Nay
Literally everything else
Final Thoughts
Skip this one, unless you hate the free time you have. This is not even trashy enough to be enjoyable.