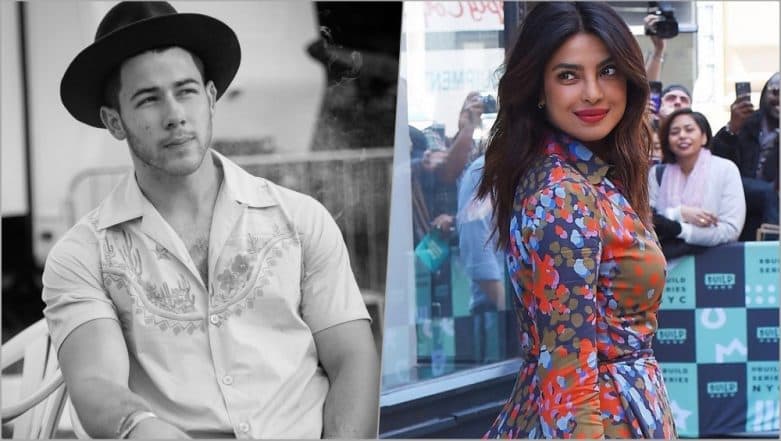 Priyanka Chopra and Nick Jonas is a match made in heaven. The couple sure knows how to go a notch higher when it comes to setting some relationship goals. From wooing her at Oscars Vanity Fair in 2016 to appearing together at MET Gala 2017 and then finally admitting their love for each other, their relationship only grew stronger with time and she couldn't even realise when she was head over heels in love with him. While the actress is besotted by her beau, we know why she respects him to the moon and back. Here's the Reason Why Priyanka Chopra's Mehendi 'Disappeared' During Her Christian Wedding.
In her recent conversation with NDTV, when she was asked to discuss her life after marriage, she said, "Women are always expected to have to shift their focus after love or marriage, but Nick didn't expect me to do that. I've never had a guy who has said be ambitious and do what you want to do." The actress was clearly targetting her previous relationships that went kaput and is glad for having someone like Nick watching her back.
Ask her the most special moment on her D-day and PeeCee said, "When 'the curtains opened and I saw him at the altar." Remember the video where we saw Nick staring at his beautiful bride with all the love in his eyes? Well, the moment was indeed very special to sum it up in few words. Priyanka Chopra or Meghan Markle, Whose Wedding Veil Was Longer? We Have The Answer.
Revealing details about her wedding attires, Priyanka agreed that she wanted the world's longest wedding veil and she had it, thanks to Ralph Lauren. She said, "I wanted something unique. Both the dresses- red and white - were personalised for me... I wanted the longest veil in the world and I got that. The outfits were personal choices." And they resonated with her fine persona.