Rekha. She is not just an actress. She is an enigma. A story waiting to be told. A story unfinished. The gorgeous goddess is celebrating her birthday today. Which? That shouldn't matter. Because she doesn't look her age. Rekha hasn't aged ever since we have known her. It's part of her mysterious allure. Just like the many controversies she was, wittingly or unwittingly, a part of. No star becomes a star without a long string of controversies tethering them to the perils of being in the glamour world. Unfortunately, Rekha was not immune to this.
Rekha's life makes for a perfect biopic. You'd be surprised to learn the things she has been holding close to her heart. And you will be shocked to know the harrowing moments she has survived. Before you knew Kangana Ranaut as the cool, controversial woman in Bollywood, Rekha led that front.  Here are five controversies that Rekha found herself in -
The Time She Attended a Wedding Wearing Mangalsutra and Sindoor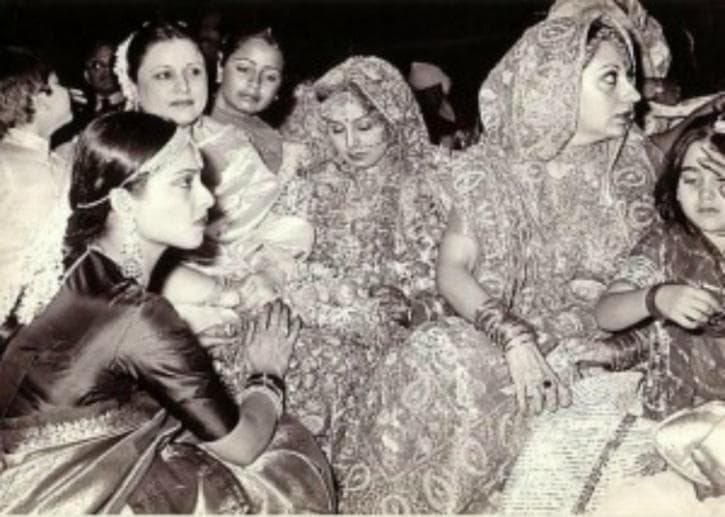 It was Neetu Singh and Rishi Kapoor's wedding day. Rekha landed there wearing the symbols of a married woman. "The sindoor and mangalsutra she was wearing were part of her get-up for a film, which she had forgotten to remove," reports said. But gossip mills had a thousand different stories to churn out, especially, given the fact that Rekha made sure she crossed paths with Amitabh Bachchan at the party.
When No One Did Anything About Rekha's #MeToo Moment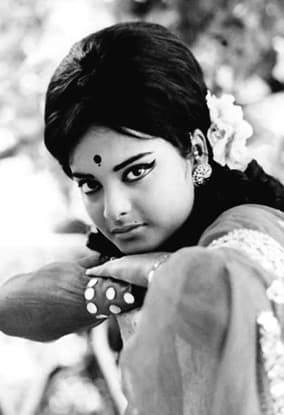 At the age of 15,  Rekha was shooting for a movie as the female lead. While shooting a romantic scene, "Biswajeet [her co-star] took Rekha in his arms and pressed his lips on hers. Rekha was stunned. This kiss had never been mentioned to her, " the harrowing story goes. The actor continued to kiss her, as tears rolled down her eyes and unit members kept cheering. The story was known to all. It happened in front of hundreds of eyewitnesses. The #MeToo story we need to address ASAP.
"Rekha felt betrayed and was furious," Biswajeet was quoted saying in Rekha: The Untold Story.
The Day Rekha's Dream Marriage Fell Apart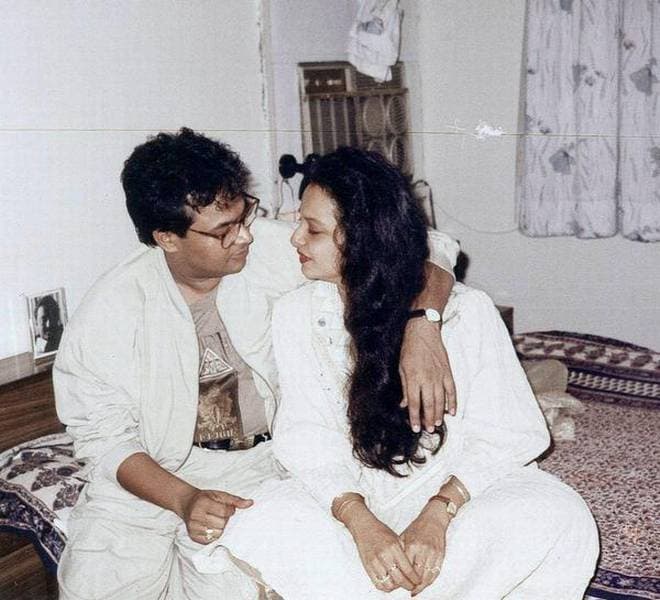 When her husband Mukesh told her that he had someone else in his life, she decided to be distant. It is rumoured that this distance led Mukesh into depression which became the cause of his suicide, three months into their marriage.
It was only the beginning of a downward spiral for Rekha. The Indian media, much more provocative then, published stories against her with headlines like The Macabre Truth behind Mukesh's Suicide (Cine Blitz, November 1990).
The Amitabh Bachchan-Rekha Affair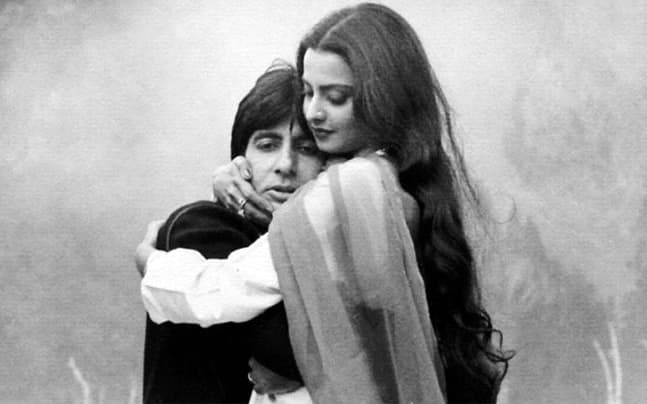 The married Amitabh started a love affair with Rekha on the sets of Do Anjaane, as per reports. They denied the rumours until one day Amitabh put his protective side for her on full display in front of an entire film set. Silsila director Yash Chopra confirmed their relationship later.
Now, you know why her crossing paths with Amitabh at Rishi's wedding was such a big deal. Also why cameras keep on shifting between Big B, Jaya Bachchan and Rekha at every award function they attend!
Her Magazine Cover With Kajol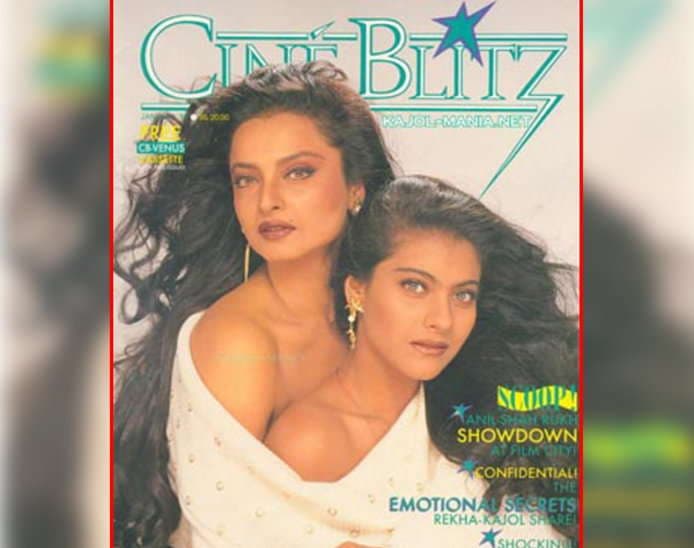 Long before magazines cover created controversies on social media, Rekha and Kajol sent the society cowering behind sanskaar. The actresses featured on the cover of CineBlitz magazine, tucked into one pullover. Sexy, raunchy, rebellious and thought-provoking. Everything the world hates.
We wish Rekha a very Happy Birthday. We hope she continues to carry the feistiness, fieriness and boldness in her heart forever. She is the contentious woman the industry needs today. Has always needed.