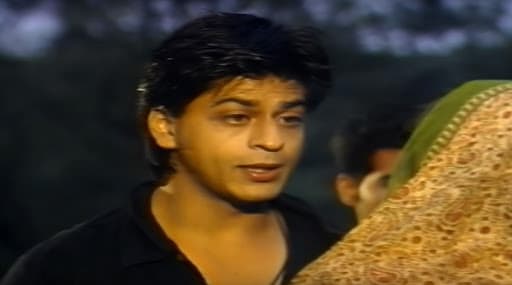 Shah Rukh Khan has played cameos by the dozen in his illustrious career. But there are some of the special appearances that made a lot of difference. Case in point iss the one in Priya Tendulkar's hit show Rajani. In those days, Doordarshan used to be the centre of all attention and rightfully so. Those were the golden days of Television when there was something for every age group. Rajani was a feisty housewife who was a do-gooder. The show took on many social issues including one where a boy runs away to Mumbai to become an actor and loses all his money. Aamir Khan Replaced Shah Rukh Khan In The Forrest Gump Remake (View Pic)
Shah Rukh Khan played himself in that episode where he tells the old and weary grandparents of the errant boy, "Kamyaabi kharidi nahi jati, mehnat se milti hai." We won't spoil the fun. Check out the episode here...
Before he became this huge star, Shah Rukh began his career with TV. Wagle Ki Duniya, Fauji and much more. For him, this medium means a lot. Like he says in the episode, he has worked really hard to be where he is because he had no lineage to back on. That's why SRK has 3.2 billion fans around the world because his tale is both aspirational and achievable.
Happy Birthday, Shah Rukh Khan!