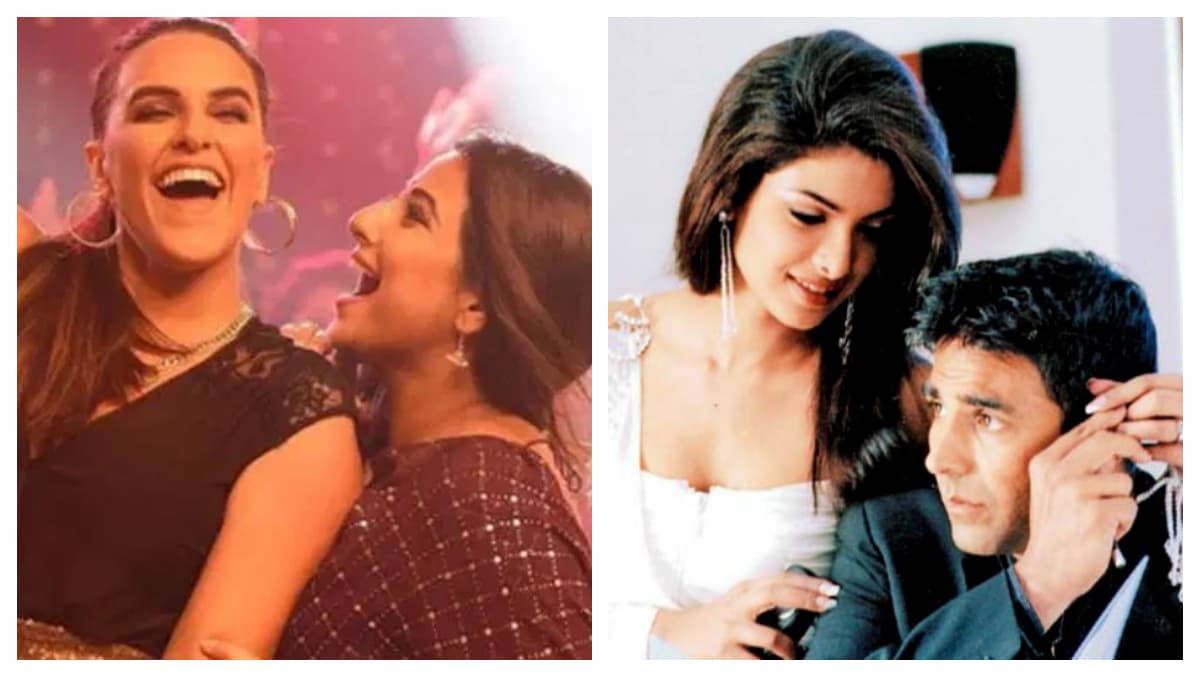 In case you wanted a reason, October 16 is a good day to appreciate your boss. The day is observed as National Boss' Day in the US. The role of a boss is not only important in your work life but also in maintaining the semblance in your personal life. A good boss in the workplace means you are going to have a happy personal life as well. What else does one need in today's time?  For now, we are going to talk about the bosses in Bollywood. By bosses, we don't mean head honcho of Dharma Productions, Karan Johar, and such. Fictional bosses are where we are headed at. On Boss Day 2019, Look At The Commonly Used Words by Every Boss and What They Actually Mean.
Bollywood has shown us so many types of bosses. There is a legit entire movie starring Shah Rukh Khan on the subject. So, here is the range of bosses, straight from Bollywood, you might come across in your life.
EXTRA Manipulative Boss - Yes Boss
These are the bosses who'd go to any length to get the job done...by you. Emotional manipulation: check. Lying: check. Asking to sacrifice personal life: check. Hampering your love life: check. If you ever find a boss like Aditya Pancholi in Yes Boss, do not be an SRK. Run as fast as you can.
OVER Expecting Boss - Aitraaz
Oh, God. Do we even need to spell this one out? If you ever find yourself in a situation as Akshay Kumar did with Priyanka Chopra in Aitraaz, HR is your best friend. Priyanka's character demands sexual favours from her employee Akshay, just because they happened to share a past.
Jazzy Boss - Wake Up Sid
Now, these are the bosses you want to hang out with. Rahul Khanna is Konkona Sen Sharma's boss in Wake Up Sid. He puts his faith in her, gives her opportunities and even takes her out to a jazz club. Maybe not go out on a date with your boss. But other than that, a tall glass of Rahul Khanna from Wake Up Sid, please.
The Boss To Die For Boss - Hum Hain Raahi Pyaar Ke
Agreed that Aamir Khan in Hum Hain Raahi Pyaar Ke was not the best boss in the beginning. But he was a lost soul himself. After finding himself, he is quite a rockstar of a boss. His sweetness, trustworthiness, dependability will make you work overtime without complaints.
Perfect Boss - Tumhari Sulu
Vidya Balan finds the perfect boss in Neha Dhupia in Tumhari Sulu. Neha recognises the potential and talent in her employee and gives her opportunities. Score. When the performance is fabulous, Neha treats Vidya with a party. Score, again. Neha even gives Vidya her job back literally 5 minutes after accepting her resignation. Was Neha Dhupia playing a boss or God in this film?