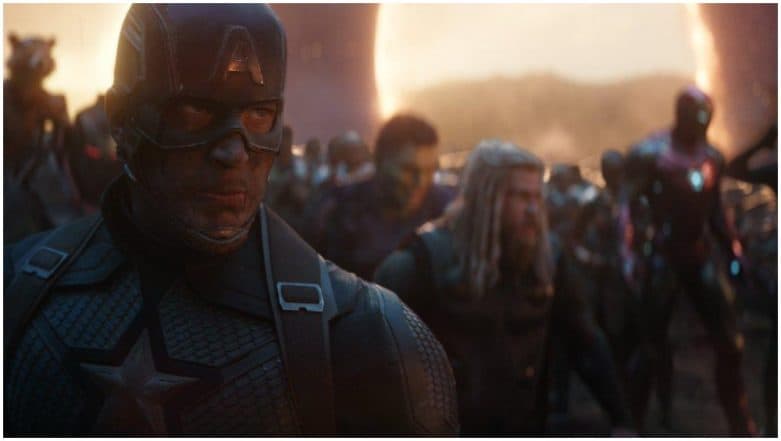 Avengers: EndGame has already beaten the first theatrical run of James Cameron's Avatar, currently the highest grossing movie of all time. Avengers: EndGame has grossed $2.743 billion worldwide, which is more than Avatar's first theatrical run of $2.6 billion earnings. However, EndGame is still short of Avatar's overall collections, including its extended run, by around $40 million. It is a target too close for Disney-Marvel to let go by, which is why the studios are releasing Avengers: EndGame once again with additional scenes. Avengers: Endgame – Details of New Footage in the Re-release Print REVEALED!
The new version, which includes a post-credit scene that was missing in the original film, will come out in theatres on June 28. Now the question I am sure many Indian fans will be asking -  will the new, extended version release in India? After all, Avengers: EndGame has performed admirably in India, and is currently the highest grossing movie of the year here. With a new cut, Marvel fans would love to revisit the culmination of the Infinity War saga, with more delights added in.
There have been certain reports that the new cut of Avengers: EndGame might only get a domestic release in North America. However, EndGame directors, Anthony and Joe Russo, have tweeted something that could mean good news for the fans worldwide. They have confirmed that extended cut would see a global release!
See #AvengersEndgame again before it leaves theaters… Act fast to get this exclusive poster (at select theaters while supplies last), see an intro from Anthony, an unfinished deleted scene, and a sneak peek from #SpiderManFarFromHome. Get your tix here: https://t.co/PC8FnQwjB4 pic.twitter.com/Asd7uerqBu

— Russo Brothers (@Russo_Brothers) June 25, 2019
THIS IS A GLOBAL RELEASE!

— Russo Brothers (@Russo_Brothers) June 25, 2019
This certainly means that Avengers: Endgame would re-release in India. Though at the time of writing this article, we checked the CBFC website and it had no updated details about censoring the recut version. Interestingly, Spider-Man: Far From Home is releasing in India on July 4, a week after, and it brings closure to Marvel's Phase 4.
As for what to expect in the extended cut of Avengers: EndGame, if and when it releases in India, MCU chief Kevin Feige had already given some hints. Apart from a post-credit scene, there will be a deleted scene (rumoured to be about Hulk) and a tribute scene. Watch this space for more updates about Avengers: EndGame's re-release details in India.