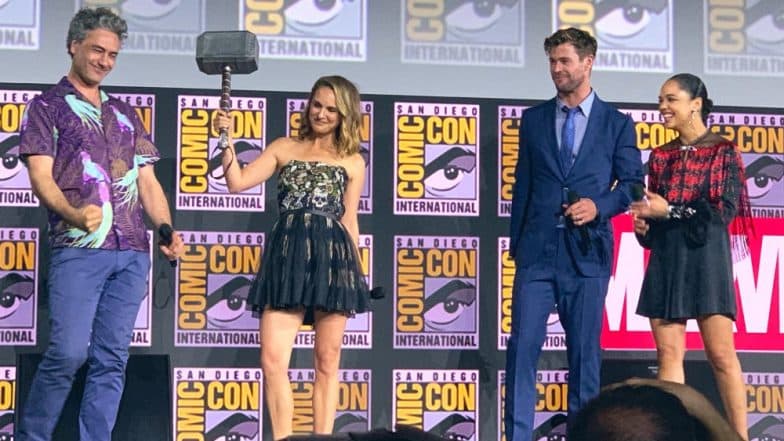 Natalie Portman returning as Jane Foster to MCU was a big revelation Kevin Feige made at San Diego Comic-con 2019. What was better? The fact that she would play female Thor in Taika Watiti's next directorial - Thor: Love and Thunder. While Chris Hemsworth is lucky to bag his fourth solo project in MCU and other superheroes like Hulk are still struggling with their second, it was unclear if he'd play the key role in this fourth outing.
Many comic book nerds wondered if this new movie will revolve around Jane's character as she's returning after such a long time and with an avatar that we haven't seen so far. However, when the film's director in his recent conversation with MTV News was asked to clear the notion, he had a rather different answer. He simply said, "It's Chris [Hemsworth]. It's a Thor film. He is Thor, it's a Thor film. She's in it." Though it may sound a bit harsh but hey, Chris is everyone's favourite currently and the makers clearly don't want to upset his fans. Ryan Gosling to be a part of Thor: Love and Thunder? Fans Speculate About His Character After Spotting Him With Director Taika Waititi.
Meanwhile, when he was asked about the film's script development, he revealed it's just seven pages down. Thor: Ragnarok was a big hit at the box office and the actor's comic timing in same was much appreciated. Marvel President, Kevin Feige was in love with the script of Thor: Love and Thunder and it was immediate from them. Fortunately, talks with Portman materialised and she willing came on board without any persuasion.