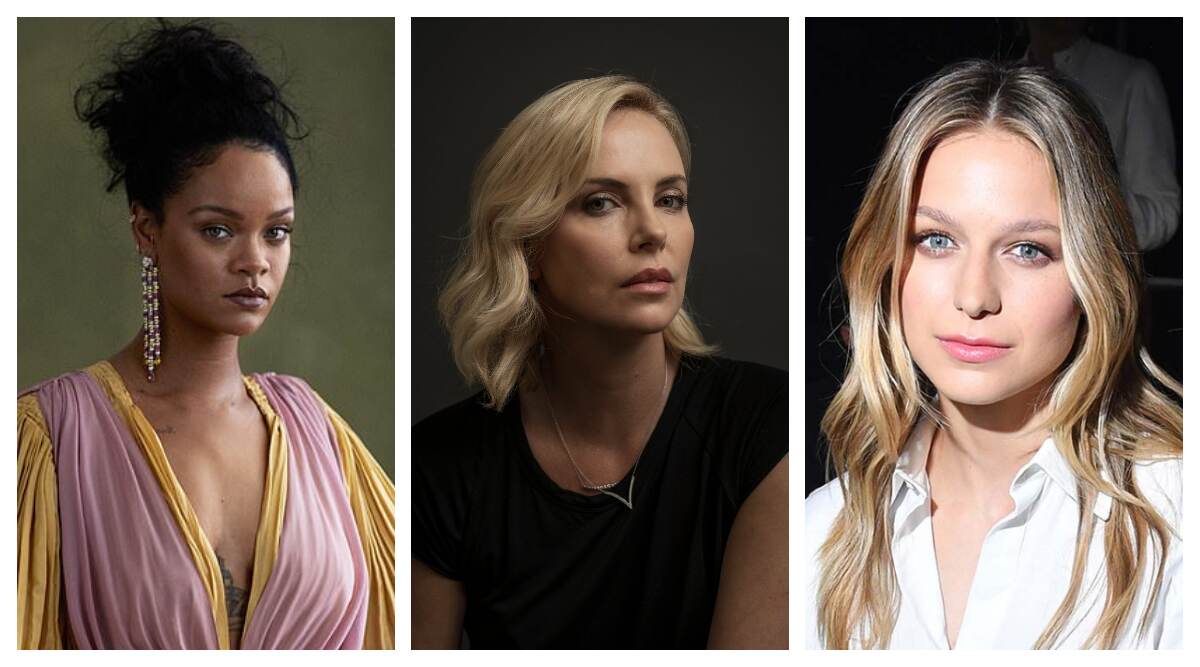 Supergirl actress Melissa Benoist took to Instagram to talk about being a domestic abuse survivor. She posted a video in which she opened up about her experience and the effect it had on her life. "I am a survivor of domestic violence or IPV (intimate partner violence), which is something I never in my life expected I would say, let alone be broadcasting into the ether," she said. If it can happen to one of the top billing TV actresses in the world, it can happen to anyone. Domestic violence is a subject that is often brushed under the carpet by the victims. In the past, many actresses have opened up about their own brush with domestic abuse, to inspire people to fight against it.
From Rihanna to Christina Aguilera to Charlize Theron, so many well-known names have undergone the trauma of being left hurt or/and battered by someone they love. Hear it from the ladies who went through hell and talked about it.
Watch Melissa's video here:
View this post on Instagram
Rachael Taylor
In 2015, during her speech at David Jones and Crown Resorts Autumn Racing Ladies Lunch in Sydney, Rachael Taylor opened up about her experience. The actress is known for playing Trish Walker in Netflix' Marvel Cinematic Universe. In her hard-hitting speech she said, "The one thing (that) is profoundly distressing... is that loss of self-value and self-esteem... the female self-worth is of such profound importance,"
She added, "Not all survivors of domestic violence get to stand up here and talk to you all about this and I feel very privileged that I do."
Rihanna
Rihanna was in a realtionship with Chris Brown, who turned abusive towards her. During a fight, she was left bloodied and stranded on road, after Chris punched her repeatedly. Rihanna has been verbal about regretting going back to him. She said, she thought she could change him with her positive influence.
Later, in 2015, she opened up in an interview with Vanity Fair. "A lot of women, a lot of young girls, are still going through it. A lot of young boys too. It's not a subject to sweep under the rug, so I can't just dismiss it like it wasn't anything, or I don't take it seriously," she said.
She added, "But, for me, and anyone who's been a victim of domestic abuse, nobody wants to even remember it. Nobody even wants to admit it. So to talk about it and say it once, much less 200 times, is like … I have to be punished for it? It didn't sit well with me."
Halle Berry
In 2015, Halle Berry opened up about her brush with domestic violence. She said it was her purpose to help the women going through similar experiences. She was speaking at a dinner by Jenesse Center, which is a domestic abuse prevention organisation. "I saw my mother battered and beaten many years of my life and I felt helpless," she said. "It seems like I've overcome it, but I really haven't. In the quiet of my mind, I still struggle," she added.
She was also the victim of domestic abuse at the hands of her former boyfriend. In another interview in the '90s, without naming the famous man, she revealed that she was hit so hard that her eardrum was punctured. She lost 80 percent of hearing.
Christina Aguilera
Christina was awarded the Deacon Bonnie Polley Community Hero Award, by a Las Vegas domestic violence shelter, the Shade Tree. She opened up in an Instagram post and in her speech. "I remember often having to up and escape in the middle of the night with my mom & little sister, having just the clothes on our backs, to drive cross country for shelter at my grandma's house," she wrote.
"I have so much respect and adoration for those who give their time and support to hear these victims' stories and help them regain strength, self empowerment and provide resources for a better independent future," she added.
Amber Heard
In 2016, Amber divorced Johnny Depp citing 'irreconcilable differences'. In 2018, in an opinion piece, without naming Depp, she wrote about how her brush with domestic abuse led to a decline in her career. In 2019, Depp filed a defamation case against her. The actress filed for a motion to dismiss the case and detailed one incident of abuse in 2015. Heard said that Depp's attack left her "naked and barefoot, covered in alcohol and glass." Depp has denied all allegations and has accused his ex-wife of faking her injuries.
Charlize Theron
Charlize was 15 when her mother killed her abusive father in an act of self defense. She opened up in 2017, saying, "I think what more affected me for my adult life…was more the everyday [life] of a child living in the house with an alcoholic and waking up not knowing what was going to happen…not knowing how my day was going to go and all of it dependent on somebody else and whether he was not going to drink or [not.]"
If you are victim of domestic abuse, know that there is help. There are many organisations working to help and rebuild the lives of women who come forward with their stories. No one should have go through it. Seek help. It won't be easy, but it would be better.