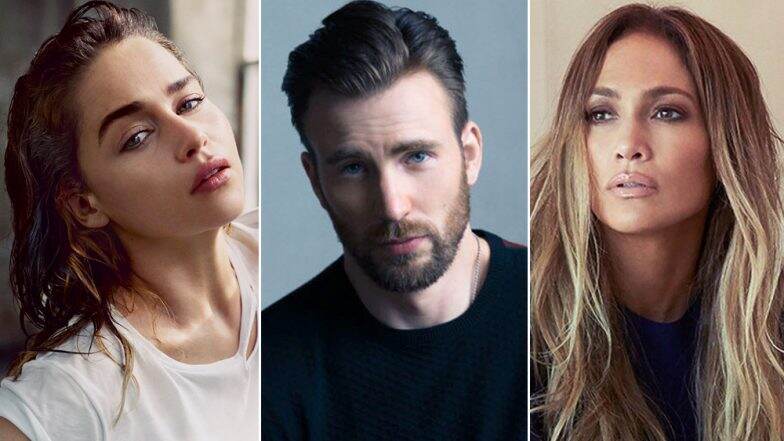 Oscars 2019 is going to air on February 24, 2019 and there is a lot of buzz around it. The organisers recently announced that they won't be having a host this time after the Kevin Hart controversy last year. For the uninitiated, just hours after it was announced that Kevin will be spearheading the ceremony, Twitterati fished out his homophobic tweets from almost 8 years ago. After that turned into a scandal, Kevin voluntarily stepped down and the Academy was put in a spot. After three decades, it was then announced that there won't be a host this time for Oscars 2019 and that there would be only presenters. Oscars 2019 to Not Have a Host! Any Guesses What Happened When Academy Awards 1989 Didn't Have One for The First Time?
Check out the full list of Oscars 2019 presenters below:
Javier Bardem
Angela Bassett
Chadwick Boseman
Emilia Clarke
Laura Dern
Samuel L. Jackson
Stephan James
Keegan-Michael Key
KiKi Layne
James McAvoy
Melissa McCarthy
Jason Momoa
Sarah Paulson
Jennifer Lopez
Awkwafina
Chris Evans
Whoopi Goldberg
Variety broke the news earlier saying, "Barring an eleventh-hour pivot by the Academy—in the event that a superstar host materializes—the show producers are moving forward with a broadcast that will focus on starry skits and play up a high-profile year for music in film, thanks to likely nominees Lady Gaga, Dolly Parton, and Kendrick Lamar, one individual involved with the show said." Oscars 2019 Will Be Held without a Host after Kevin Hart Controversy.
Dwayne Johson had revealed a few days back that he was approached by the Academy of Motion Pictures Arts and Sciences (AMPAS) to host the upcoming Oscars ceremony. However, since he was busy with the shooting of Jumanji 2, he had to refuse the organisers. Anyway, how excited are you to watch Oscars this year? Comment below and tell us.