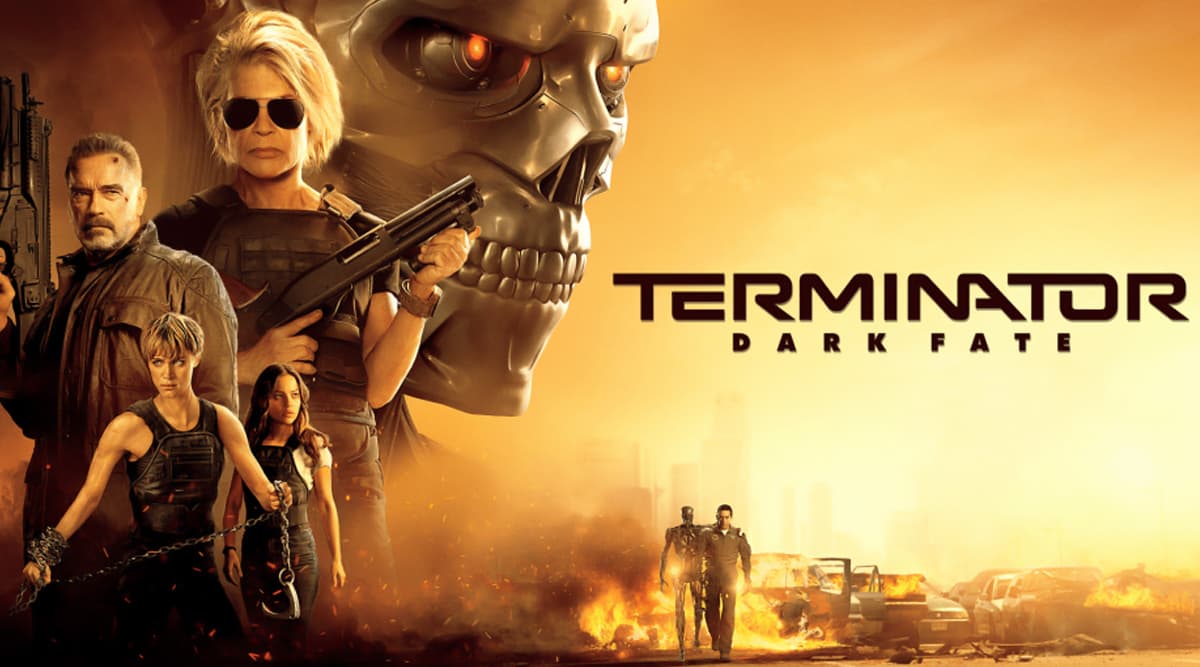 Arnold Schwarzenegger and Linda Hamilton return with their next outing in the Terminator franchise and their fans are pretty excited for the same. Though the film's trailer didn't spark any excitement within us, its first reactions are making us eager beaver to catch it on the big screen. Linda Hamilton steals the show in the action thriller and Schwarzenegger provides her able support throughout. Some critics are even tagging it as the best movie in the series since T2 and we think their validation is enough to satiate our curious souls. James Cameron on Linda Hamilton's Casting in Terminator: Dark Fate: 'How Many Women Play Lead in Films at 60? Big Fat Zero',
The movie hits the screens on November 1, 2019, and though it is still a couple of weeks away, its positive reactions will encourage you to book the film's tickets in advance. Check out some of them right below.
  The best since T2
Is #TerminatorDarkFate the best since T2? Yup. Linda Hamilton's return makes a BIG difference, Mackenzie Davis kicks all the ass, & Natalia Reyes is an excellent anchor. Gabriel Luna's Rev-9 is a winner too. Physicality, VFX, fights - all spot on! Glad they gave this another go. pic.twitter.com/4Q1FNN49Hw

— Perri Nemiratu (@PNemiroff) October 21, 2019
The Force Awakens of Terminator movie
#TerminatorDarkFate is better than you think it's going to be. Its trying hard to be the Force Awakens of Terminator movies, and mostly succeeds. But it's lacking Cameron's innovation, evolution and directing. Arnold is fantastic, the best of his post T2 Terminator appearances.

— Peter Sciretta (@slashfilm) October 21, 2019
Female protagonists kick some good a$$
#TerminatorDarkFate is easily the best Terminator movie since T2. Has some fantastic action and loved how the film features 3 female protagonists that all kick-ass. So awesome seeing Linda Hamilton back as Sarah Connor. pic.twitter.com/15Yb6cC18W

— Steven Weintraub (@colliderfrosty) October 21, 2019
Fans of Terminator series will love this
Just left the @alamogreaterny after going to see a showing of Terminator 2 and what I thought was a 20 minute preview of #TerminatorDarkFate turns out it was a 2 hour preview....the movie was absolutely badass. If you're a long time Terminator fan definitely go see this movie.

— Peter Rivera (@pmRivera98) October 21, 2019
Yes, they did it
#TerminatorDarkFate feels like a bonafide sequel to T2 and feels like a natural evolution of the franchise. Didn't think it could be done, but they done did it

— Nick Limon (@AdventNick) October 21, 2019
A masterpiece
@Schwarzenegger #TerminatorDarkFate was a Masterpiece thank you @Schwarzenegger

— Michael Stout (@thestout79) October 21, 2019
The triumphant return of Linda Hamilton and Arnold
Surprised an audience full of #Terminator fans with an early screening of #TerminatorDarkFate tonight at @AlamoDC. The movie rules. Heart-pounding action sequences plus the triumphant return of Linda Hanilton and @Schwarzenegger. Thank you @ParamountPics @Skydance @Terminator!

— BOO-ryan Loy 🎃 (@GoLoySauceGo) October 21, 2019
Seems like Arnold fans are definitely in for a treat with his new offering but Linda and Mackenzie are equally worthy of your attention. Go ahead and don't hesitate to book the tickets for it looks worthy of all your money.