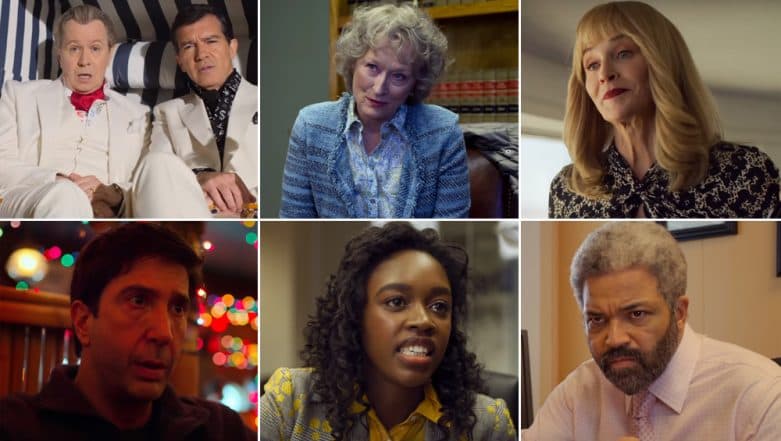 Gary Oldman And Antonio Banderas starrer The Laundromat, that tells the story of the Panama Papers scandal, is one of the most highly-anticipated films of the year. With The Laundromat to have its world premiere at the Venice Film Festival on September 1, 2019, Netflix has gone and dropped the trailer of Steven Soderbergh's crime caper online today (August 27), ahead of then. Meryl Streep, who is a three-time Oscar winner, plays the character of a widow named Ellen Martin, who uncovers the insurance fraud after she discovers that she has been cheated out of her husband's insurance after his death by two law partners Jürgen Mossack (Gary Oldman) and Ramón Fonseca (Antonio Banderas). Well, her investigation, however, leads to the uncovering of the firm's dealings, and their links to the rich and powerful.
Going by trailer, the film seems to be a frenetic dark comedy, filled with colorful characters being brought to life by some of our best living actors. Are you excited for the film? Share your thoughts in the comment section below. But first, watch the trailer here.
Take a Look!
Helmed by Steven Soderbergh, The Laundromat is an adaptation of Jake Bernstein's non-fiction book 'Secrecy World: Inside the Panama Papers Investigation of Illicit Money Networks and the Global Elite'. The film is all set to hit the big screens on September 27, 2019 while the digital streaming will be on October 18. Stay tuned!