One of the most difficult experiments to have in a movie is where you handle an ensemble cast with multiple narratives. As experience taught us, 'too many cooks' can definitely spoil the broth, but if handled well, then you can have one riveting piece of cinema. Just look at how the Russo Brothers handled the multi-arc narrative of both Avengers: Infinity War and Avengers: EndGame. Both the films not only impressed the critics and masses, but they also went on to becomes two of the highest grossing movies in world cinema. Bharat Box Office: Will Salman Khan's Film Beat Avengers: EndGame's Collections in India? Here's Why It Might Not Happen!
If you are not a superhero geek, then you should totally check out the cinema repertoire of Steven Soderbergh, the Coen Brothers, Quentin Tarantino, Robert Altman, Wes Anderson et al.
Closer home, a movie in Kerala is making all the waves recently. Aashiq Abu's Virus, based on real-life incidents and an ensemble cast, has not only won over the critics, but it is also working well at the box office. The movie once again shows the audience that it is possible to create an evenly enthralling cinema, even if you have to handle different subplots and actors. Virus Movie Review: Critics Are Raving About Aashiq Abu's Film on NIPAH, Starring Parvathy and Tovino Thomas.
But Virus is hardly Malayalam cinema's first tryst with this kind of cinema. In this special feature, we look at 7 such Malayalam movies that you should watch to learn how ensemble, multi-narrative movies can be done right!
Ee Naadu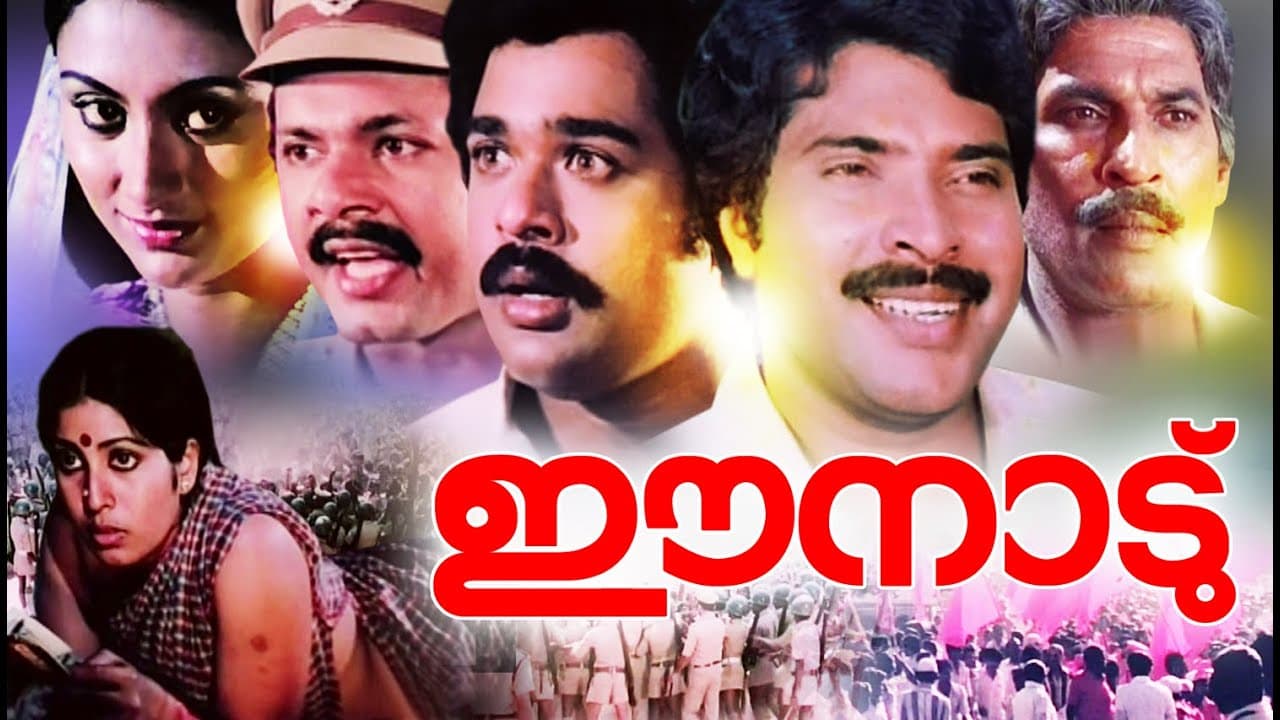 This political thriller, made by IV Sasi in 1982, was a masala potboiler with enough subplots that dealt with ragging, illicit liquor and unemployment crisis. Ee Nadu had a huge starcast involving popular names like Mammootty, Ratheesh, Sreenivasan, Ravindran, Lalu Alex, Krishnachandran etc, but there was no specific hero as such. Balan K Nair's Comrade Krishnan Pillai comes close, though he doesn't even get to the climax. The movie was later remade in Telugu and Hindi, the latter having Kamal Haasan in the cast.
Poochakkoru Mookuthi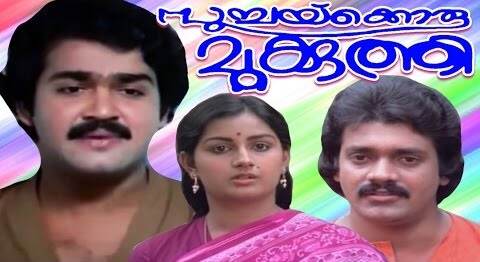 This Priyadarshan classic is what made slapstick comedies so popular in Malayalam cinema. Juggling multiple characters and subplots, the film-maker delivers an uproarious comedy of errors that will keep you in splits right from the start to the madcap climax. Each actor in the cast, be it Nedumudi Venu, Sukumari, Mohanlal, Shankar, Menaka, Kutiravattom Pappu, MG Soman, Jagathy Sreekumar, CI Paul - all lend to enough moments of hilarity. Even the songs are hilarious; who can forget classical-western potpourri of "Kannane Kandu Sakhi"?
The success of Poochakkoru Mookuthi encouraged similar movies in the '80s, and many of them turned out to be hits too. The film was later remade by Priyadarshan in the Bollywood as Hungama, and even that turned out to be hit. But there can't be anything like the original.
Panchavadi Palam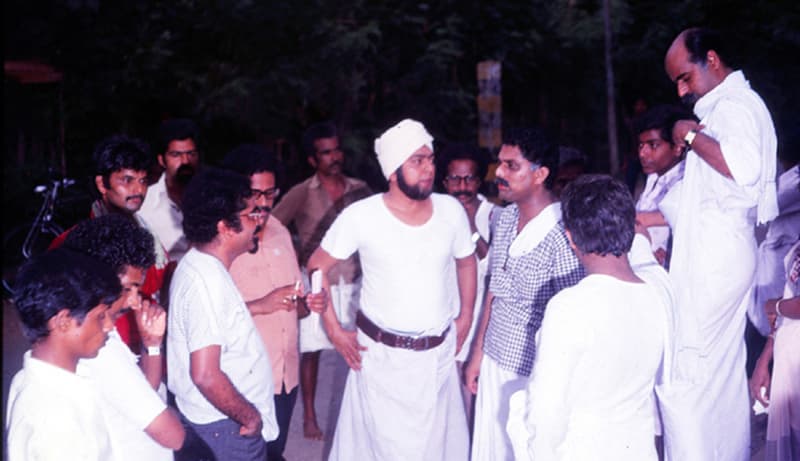 When Panchavadi Palam came out in 1984, the movie failed to work at the box office. But if you see the film now, you will realise that this masterful political satire by KG George was way ahead of its times then, whose themes make so much relevance in the current milieu of politics. Revolving around the demolition of a seemingly unsafe bridge (in reality, it was perfectly safe), Panchavadi Palam narrates a humorous look at the corruption, red-tapism, ego hassles and misuse of religion in our society, with a stinger of an ending. You will sigh helplessly at the plight of Sreenivasan's crippled beggar who represents the common man in India.
Panchavadi Palam may not boast of superstars in its cast, but it is filled with some of the finest artists of Mollywood. Bharat Gopi, Nedumudi Venu, Srividya, Venu Nagavally, Thilakan, Sreenivasan, Alumoodan, KP Ummer, Kalpana, Sukumari, Jagathy Sreekumar - all are too good in their morally corrupt characters that are interestingly named after mythological icons.
Twenty: 20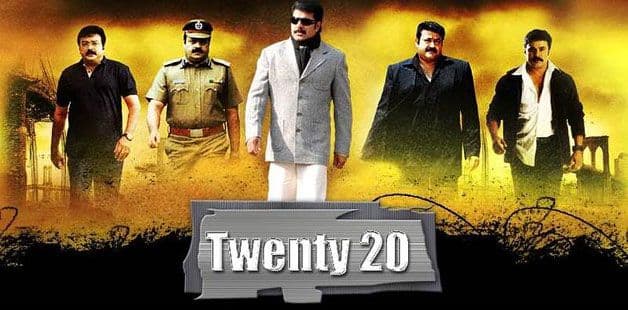 Seriously speaking, Twenty: 20 should not have worked at all. It had nearly most of the major stars and actors in Malayalam cinema and had to appease the fans of the superstars playing the leads, especially that of Mammootty and Mohanlal's. The fact that it nearly succeeds to do so, make this one a milestone in Malayalam cinema. It may not be a masterpiece like some of the other entries in the list and has narrative blisters. And yet, Twenty: 20 is highly entertaining, riding on the broad shoulders of the two M's, with scene-stealing turns from Suresh Gopi, Dileep, Salimkumar, Bhavana, and Jagathy Sreekumar.
Traffic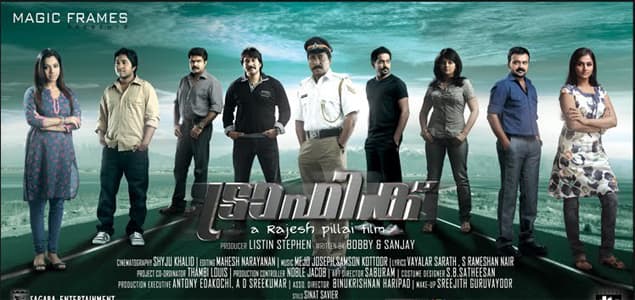 Traffic, directed by the late Rajesh Pillai, was a gamechanger for Malayalam Cinema. Before it came out in 2011, Mollywood was ruled by superstar vehicles and crass comedies. The success of Traffic, boasting of a hyperlink narrative, proved that the audience in Kerala is willing to shell out money for a good movie, even with no huge stars in the cast. Other film-makers attempted to make movies in a similar genre, but no one came close to the class of this one.
Traffic was about a single day in Kochi, and how a tragic road accident interlinks the lives of several strangers. At times emotional, at times thrilling, the movie makes for a riveting watch with fine execution, writing and background score. The movie has an ensemble cast in Sreenivasan, Kunchako Boban, Saikumar, Lena, Rahman, Vineeth Sreenivasan, Asif Ali, Ramya Nambeesan, Anoop Menon and others. Each actor delivers highly believable performance without overshadowing the other.
Kerala Cafe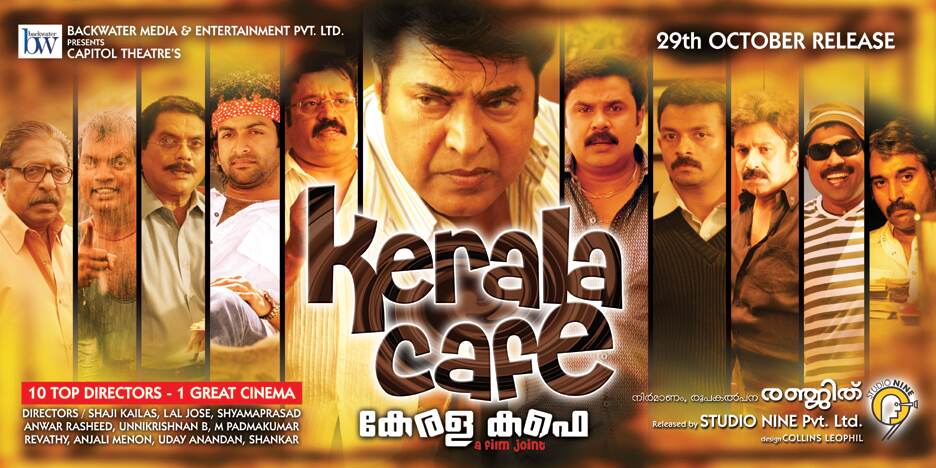 Kerala Cafe is an anthology film consisting of ten short movies helmed by ten different directors and supervised by director Ranjith. At the time of its release, Kerala Cafe was an interesting experiment, where an eatery in a railway station provides a fascinating setting for the tales to be narrated. The movie had an interesting line of stars in the cast, like Mammootty, Dileep, Sreenivasan, Fahadh Faasil, Thilakan, Suresh Gopi, Prithviraj Sukumaran, Jayasurya et al. It also traverses through various genres, from dramas, to comedy to even horror. While not all the stories hit the bullseye, some of them are absolutely exceptional. My personal favourites are Anjali Menon's comic-thriller Happy Journey, featuring Nithya Menen and Jagathy Sreekumar, and Anwar Rasheed's touching Bridge, starring Salimkumar, Kalpana and Kozhikode Shantha Devi.
Virus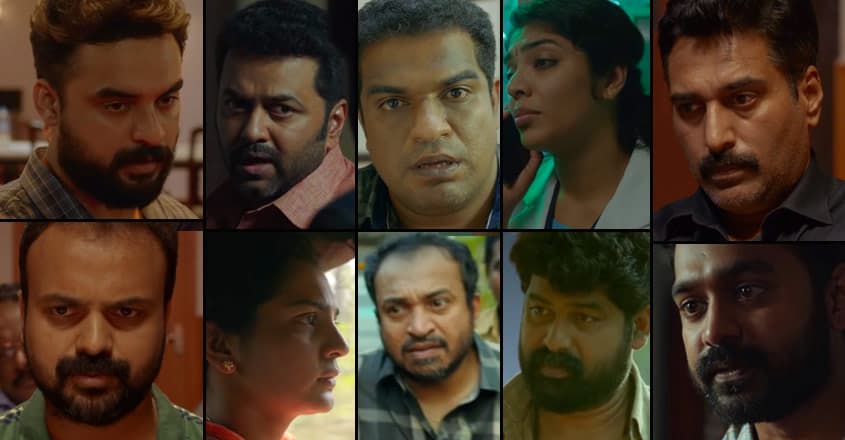 The most recent entry has put its stakes to be one of the best films in Malayalam cinema of 2019, if not THE best. Borrowing the style of Steven Soderbergh's Contagion, Aashiq Abu makes an absolutely thrilling, often emotionally encapsulating drama based on the real-life outbreak of Nipah virus in 2018. Like most of the films in the list, Virus offers every actor in its exciting cast - from main players like Parvathy, Revathy, Tovino Tomas, Indrajith Sukumaran, Kuchako Boban to even supporting players like Indrans, Joju George, Sharaf U Deen - at least one scene to shine and everyone lives upto it. Special mention must be given to Soubin Shahir and Rima Kallingal for their excellent performances in the limited screentime. What's more, Virus may be chronicling the events surrounding the outbreak, but it is ultimately, a winning tale of humanity fighting against all odds to emerge victoriously.
(The above story first appeared on LatestLY on Jun 20, 2019 02:06 PM IST. For more news and updates on politics, world, sports, entertainment and lifestyle, log on to our website latestly.com).