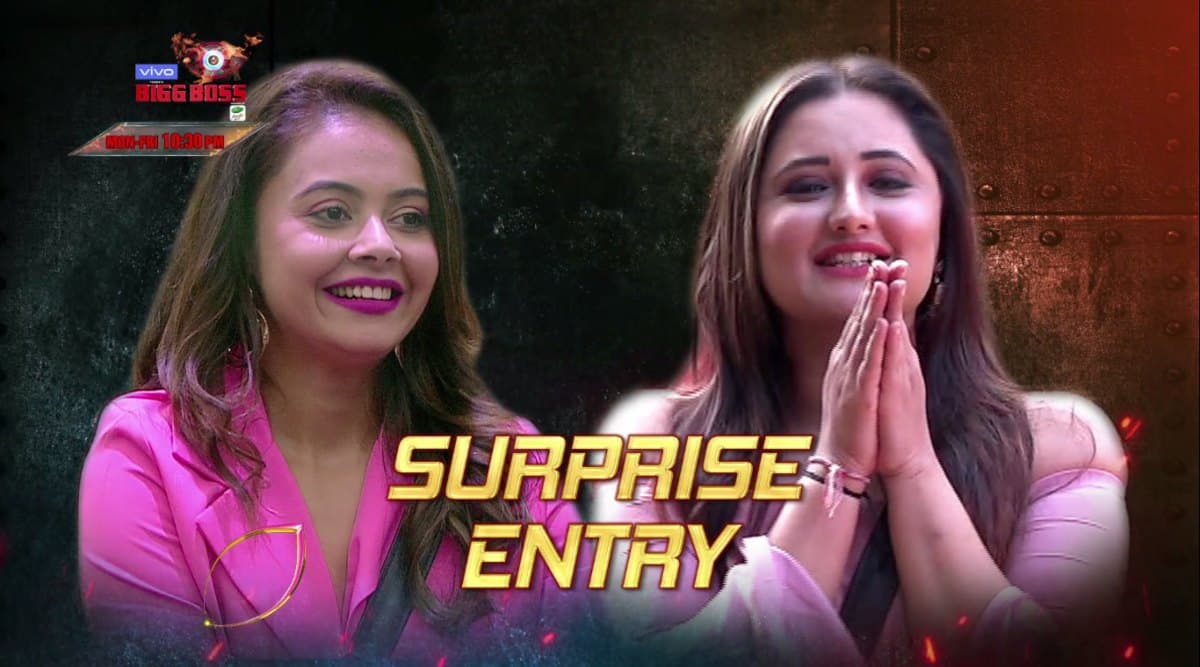 Bigg Boss 13 is finally on the right track! After a failed one month with regards to TRP, the show in its fifth week has finally buckled up. The makers this time went for the 'only celebrity' concept and holistically it has not worked in the show's favour. The makers also added a lot of shockers this season and the first one was the wild cards. But the biggest twist came in when the two TV bahus, Devoleena and Rashami got evicted from the reality show, due to less votes. While we cannot believe that Devo and Rashami garnered less votes, amid the same, Bigg Boss played a googli and the two ladies returned again on 7th November, 2019. Bigg Boss 13: Was Arhaan Khan Ignoring Rumoured Girlfriend Rashami Desai?
While the news of Rashami and Devoleena being sent to the secret room was already out, we were really happy to see the BFF making a re-entry on the controversial show. On yesterday night's episode, we saw the TV bahus back on the show in quite a different avatar. Amidst the same, we carried a poll on Twitter a day ago and asked if they are happy to see Rashami and Devo on BB 13 again. And sadly, Twitterati are in no mood to see the two on the show. Bigg Boss 13: Salman Khan's Reality Show Finally Gains Momentum, Nears the Top 10 Spot!
Have A Look At Our Poll Results Here: 

While 47 percent of fans were extremely happy to see the two bahus, 53 percent of fans did not like the makers move to get Rashami and Devoleena back on the show. Not to miss, the war between the yes or no is too close here, and we feel that the reaction here is mixed. Stay tuned!