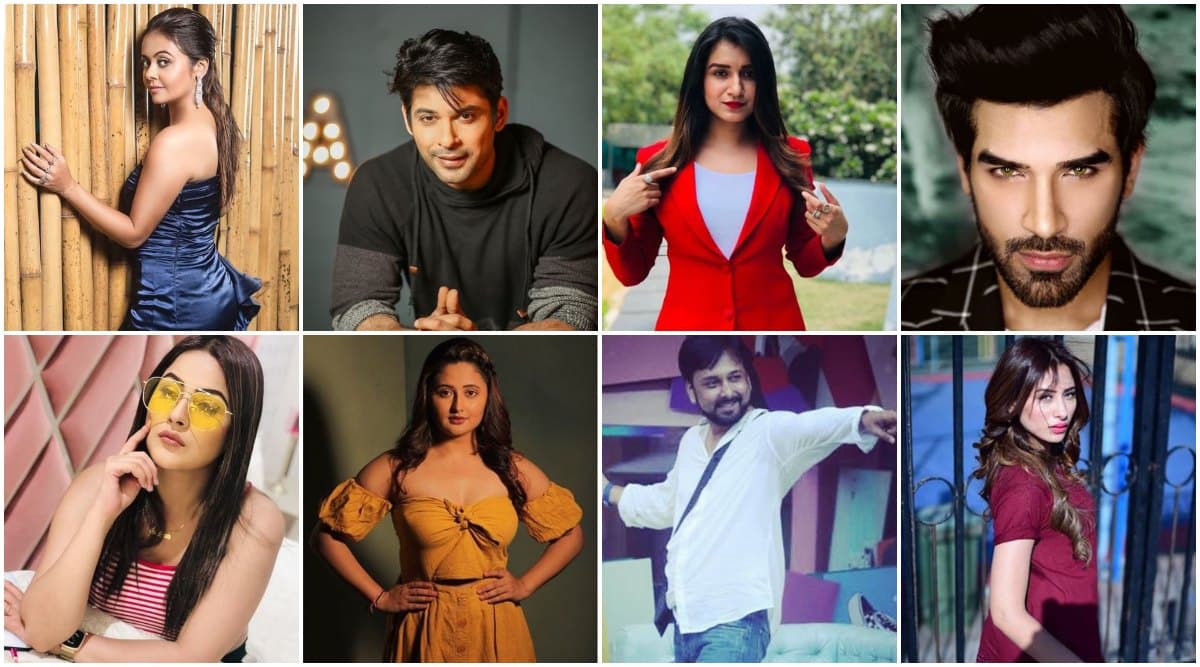 Bigg Boss 13 is all set to host its first finale, the mid-week final on October 27, 2019 and on this day, the show will get its first finalist contestant. Also, tonight's episode (October 22, 2019) saw the last nomination process before the finale, take place in the house. For those who are unaware, the nomination task was named 'Rose Day', where the boys of the house, on the sound of the buzzer had to run into a box with a red rose. The first boy to take hold of the rose will give it to the girl of his, who will then nominate one of the boys of the house. Bigg Boss 13 Day 23 Highlights: The Week's Nominations Promise To Bring Out The Worst In Contestants
The first one to rush into the box is Paras Chhabra who hands the rose to Mahira Sharma who nominates Sidharth Shukla. Then Sidharth Shukla walks into the house and gives the rose to Arti Singh who first nominates Paras Chhabra. Arti gets yet another shot at nominating another boy from the house when Asim Riaz gets the rose and gives it to her again. Arti nominates Siddhartha Dey.
At the end of the task, Bigg Boss announces the final names of the nominated contestants, which are Sidharth Shukla, Paras Chhabra, Siddhartha Dey, Rashami Desai, Devoleena Bhattacharjee, Shefali Bagga, Shehnaaz Gill and Mahira Sharma. Bigg Boss 13 Day 24 Preview: Sidharth Shukla, Paras Chhabra and Rashami Desai Fight, Devoleena Bhattacharjee and Shehnaaz Gill Get Physical (Watch Video)
Who Should Be Evicted From The House This Week?
20%
Sidharth Shukla
9%
Paras Chhabra
11%
Rashami Desai
33%
Devoleena Bhattacharjee
9%
Siddhartha Dey
2%
Shehnaaz Gill
7%
Shefali Bagga
11%
Mahira Sharma
Well, with only Asim Riaz and Arti Singh safe this week and now that some of the most popular names of the house are in the nomination race, who do you think deserves to leave the house this week? Do vote.