Indian Idol 11 has been barely on air for a week and has already courted controversy.  A few days back during one of the audition rounds, a die-hard Neha Kakkar fan not only serenaded the lady with gifts but also crossed a line when he planted a kiss on Neha's cheek without her consent, leaving her shocked. Neha quickly stepped out if his embrace and walked off the stage while proclaiming - "What's wrong with him?". Aditya Narayan, who was hosting the auditions tried to salvage the situation but the damage was done and the other two judges Anu Malik and Vishal Dadlani were heard berating the contestant for crossing the line. Indian Idol 11: Neha Kakkar Left Baffled after a Contestant Forcibly Kisses Her on Stage
Watch The Video Below:
However, looks like netizens are convinced that this was a 'scripted incident'. Yes, you read that right. Netizens are not buying the incident to be an impromptu happening, but are convinced that the entire episode was a scripted effort to earn TRPs. The YouTube video that the channel posted is full of such comments.
Take a look at them below:
One Where The Mentality Was Discussed: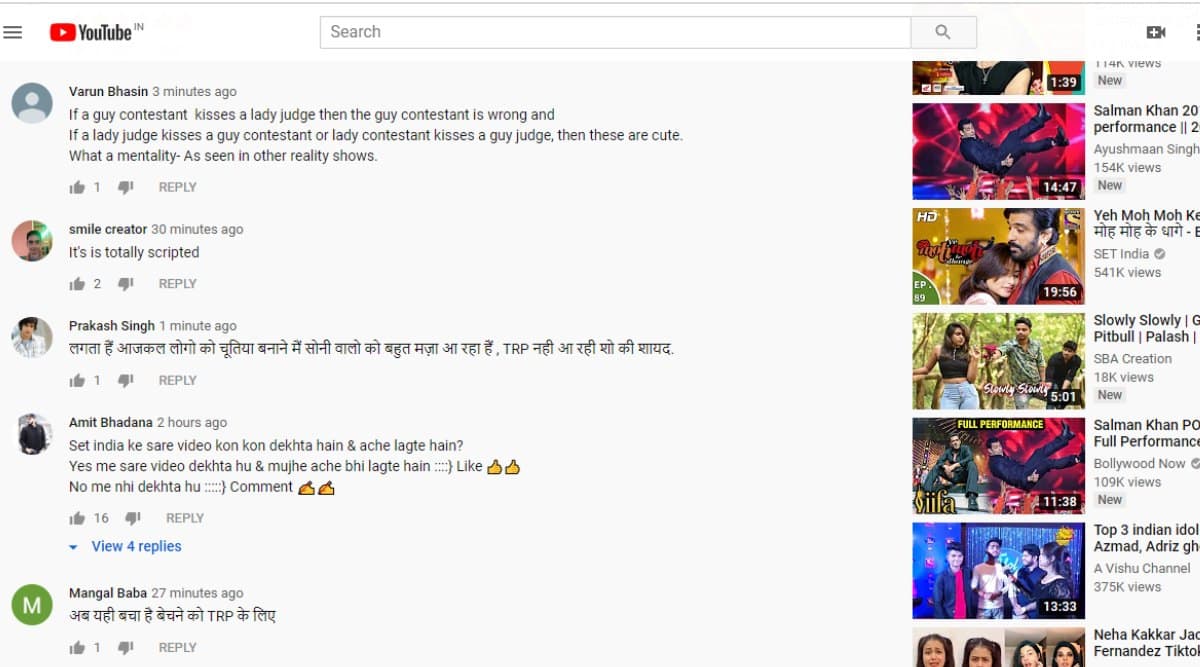 Makers TRP-Hungry?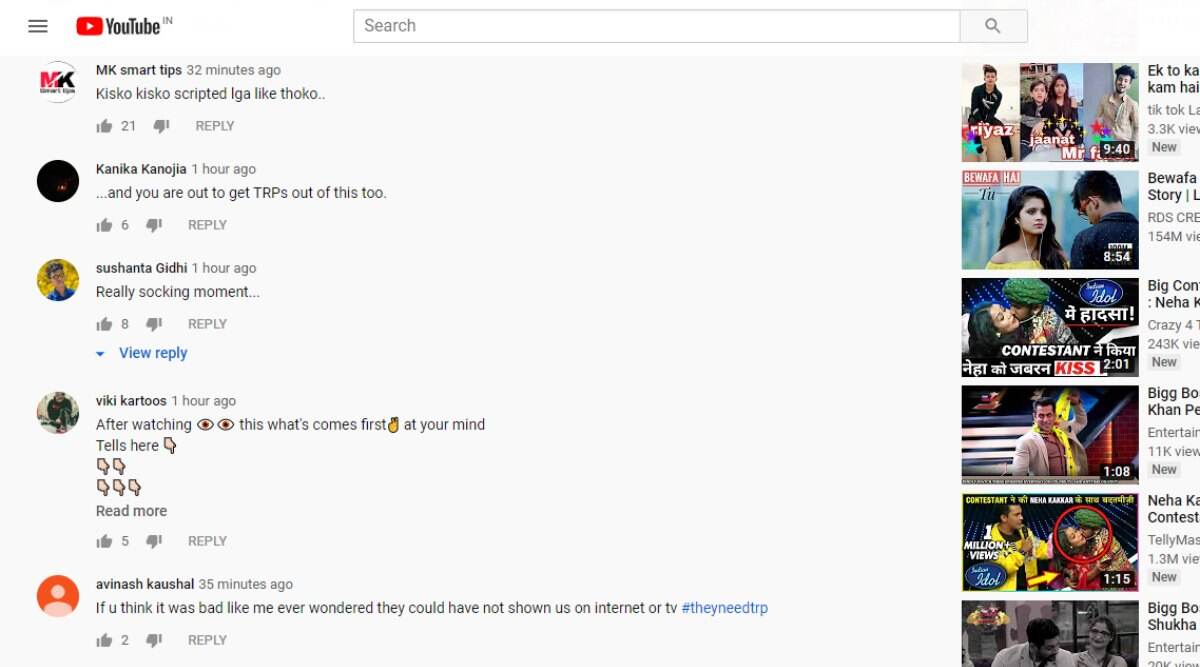 Drama on Indian Idol Not Acceptable: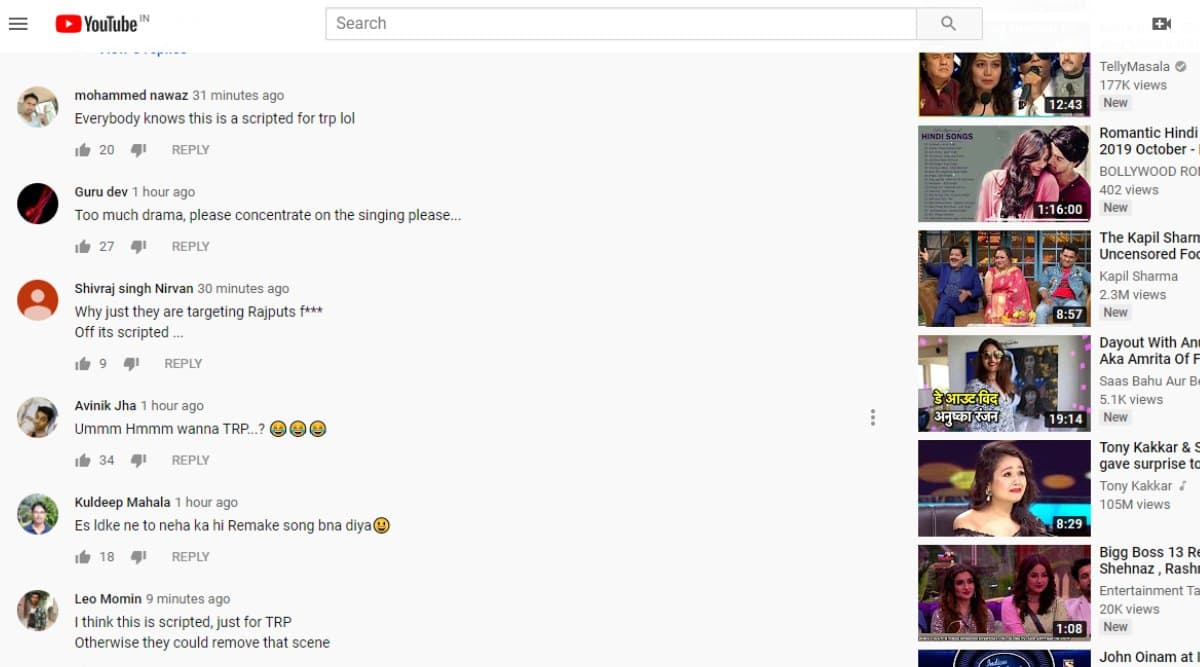 Yet Another TRP Allegation: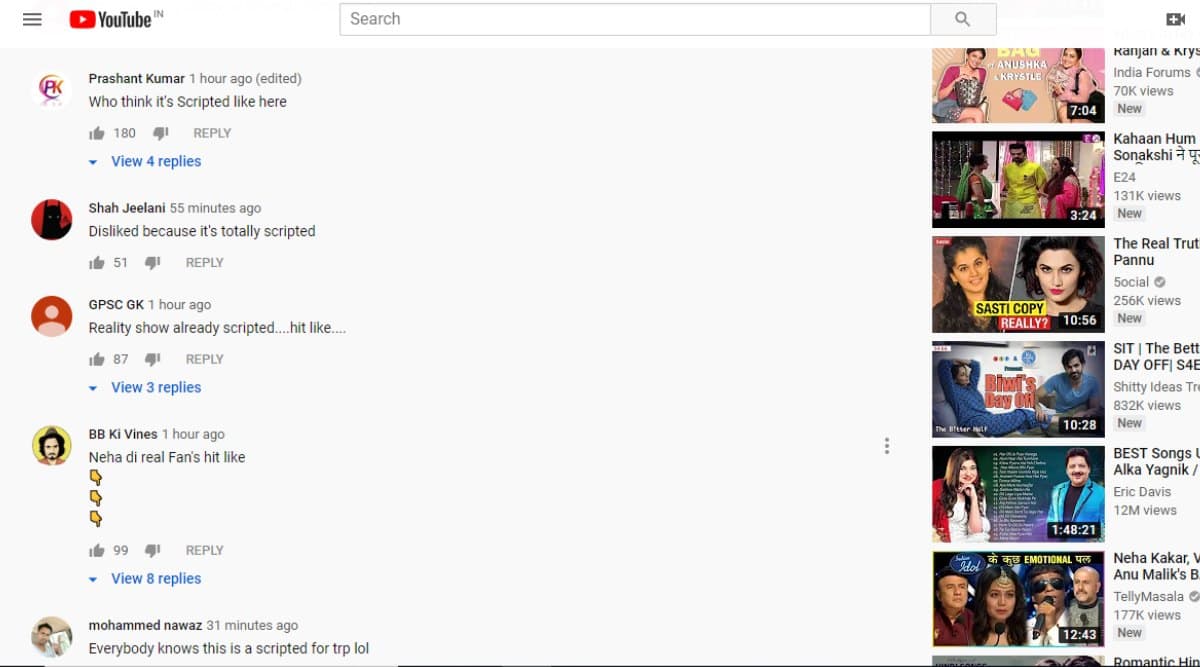 Well, it goes without saying that such behaviour is totally unacceptable. After kissing Neha against her will, the contestant himself was seen a little embarrassed with his behaviour. However, the viewers do not seem to be buying it at all.
(The above story first appeared on LatestLY on Oct 21, 2019 03:42 PM IST. For more news and updates on politics, world, sports, entertainment and lifestyle, log on to our website latestly.com).