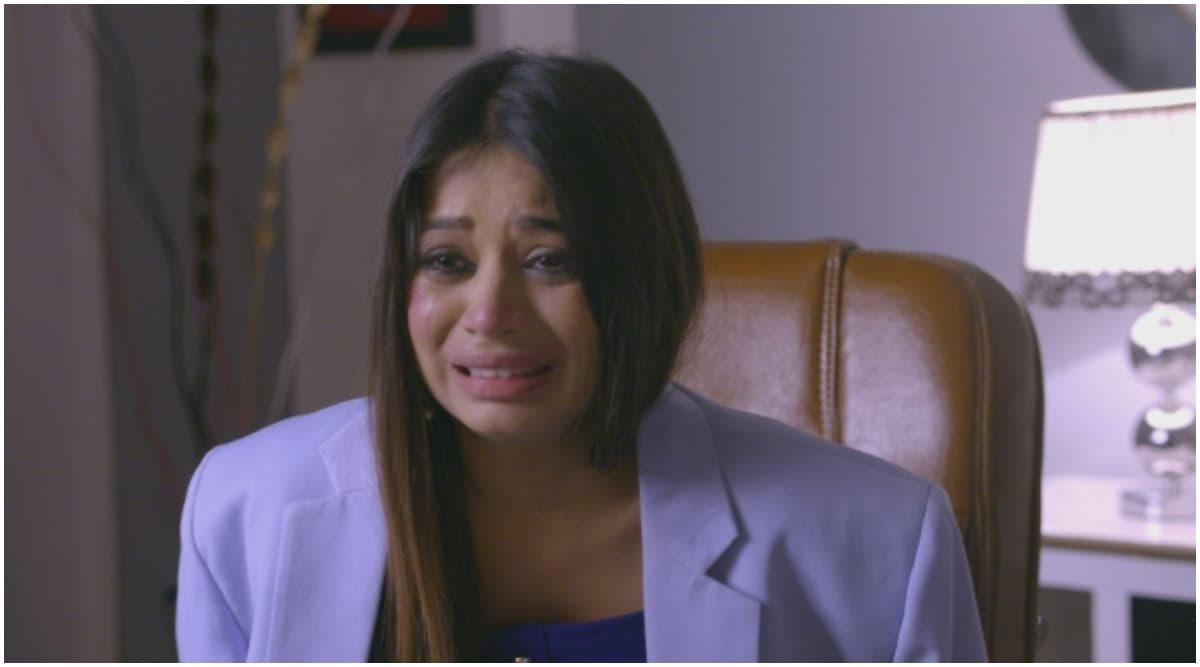 In yesterday's episode of Kumkum Bhagya, we saw Priyanka and Rhea call up Prachi's stalker, Sanju. He says that he is getting a facial before meeting Prachi. Rhea goes and meets her friends Tarini and Amrita from the series Fittrat. Prachi, Shahana meets Abhi who says that Rhea complained about him to their mother. Abhi promises to meet her mother after he goes to meet someone else. Vikram is trying to make his wife, Pallavi, fight with his mother to win a bet with Ranbir. Abhi tells Mira he is leaving the party to meet Pragya. Kumkum Bhagya October 30, 2019, Written Update Full Episode: Abhi Waits for his Meeting with Pragya, while Mira Can't stop Herself from Falling Head-over-Heels with the Rockstar.
Tonight's episode starts with  Pragya (Sriti Jha) asks Rishi if he will drop her to the party. Rishi says he doesn't want to enter the party but goes with Pragya. Vikram tries to instigate his wife Pallavi saying his mother said she looked old. Pallavi refuses to believe Vikram and scolds him for lying about his own mother. Ranbir laughs at his father and goes to wish everyone a Happy Diwali.
Later, Ranbir tells Shahana sorry for how Aryan spoke to her, but Prachi blames Ranbir for what Aryan was saying. Abhi (Shabir Ahluwalia) sees Aaliya and Purab holding hands and jokes saying Aaliya is checking if Purab has his ring on. Aaliya gets upset and walks away.
Meanwhile, Abhi feels bad for Purab because he loves Disha and is married to Aaliya. He decides to complete his own love story and leaves the party to meet Pragya. Aaliya tries to find out where he is going but Purab stops her. Aaliya feels Abhi is meeting Pragya and gets worried.
On the other side, Priyanka is worried that Shahana will take away Rishi. She decides to get revenge on Shahana by throwing her off the terrace. Priyanka tells a waiter that Ranbir has asked Shahana to go to the terrace and asks him to pass on the message. When Shahana hears that Ranbir called her to the terrace, she runs. In a rush, a drink spills on her dress and she tries to clean it.
Meanwhile, Rhea tells Ranbir that she knows he loves her but she wants proof that he doesn't have feelings for Prachi. Ranbir says he is only with Prachi because Rhea asked him to. Rhea asks him to also prove that she doesn't love Prachi as a test.