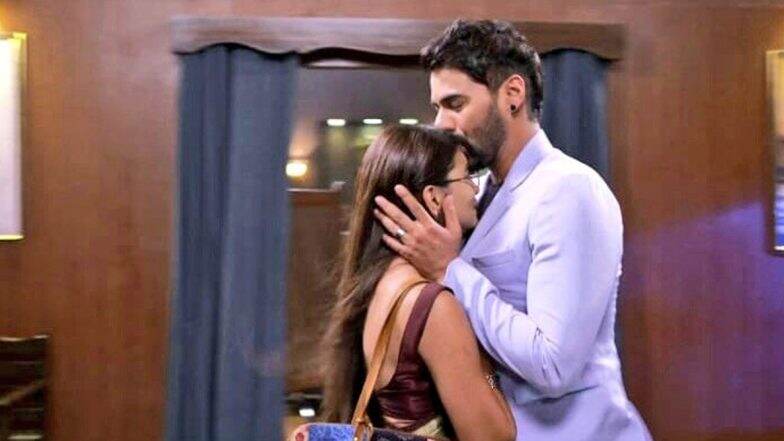 In yesterday's episode of Kumkum Bhagya we saw Pragya find out that Abhi is Priyanka's uncle. She scolds him for beating up Rishi. Abhi is upset that Pragya is supporting Rishi. They end up having an argument where they bring up their past problems as well. Rishi needs to go to the hospital after Abhi beat him up earlier. Abhi is asked to park his car somewhere else. He decides to speak to Pragya again and clear out their difference. He finds Pragya leaving to be with Rishi and stops her. Tonight's episode starts with Abhi (Shabir Ahluwalia) asks Pragya (Sriti Jha) does she really thinks he is such a bad person. Pragya says he is not a bad person but he always takes the wrong decisions in a hurry. He asks Pragya to stop and speak to him properly. Pragya says she cannot do that right now and promises to speak later. Disha shows up in a cab and Pragya goes with her.
Meanwhile, Abhi is left angry and worried why Pragya didn't speak to him. Pragya reaches the hospital to check on Rishi. The doctor tells her Rishi will be fine soon. Rishi says that Abhi only beat him up because he believed Priyanka, just like Pragya believes Rishi. When Abhi goes back home he asks Priyanka to go with him to the police station tomorrow.
On the other side, Sarita calls up Pragya to ask about Rishi. Pragya says that she is with Rishi who is playing cricket and then they will stay at a friend's place and return the next morning. Meanwhile, Abhi is talking to Pragya's photo in his wallet. He tells Pragya that he will prove to her that he is right and she is wrong.
Later, Mira sees him and wonders whom he is talking to. Abhi tells Mira that he met Pragya today. This upsets Mira but she wonders why Abhi didn't get Pragya home. Abhi realizes his fault and says he will bring Pragya home the next time they meet.
On the other side, Pragya tells Disha that Abhi still doesn't value her opinions. She feels he hasn't changed in all these years. When Pragya and Disha are asleep Abhi calls up Disha. He asks Disha to give him Pragya's number. Disha says Pragya is sleeping right next to her. She asks Abhi to call up later. Abhi decides to speak to Pragya again tomorrow and solve their issues.