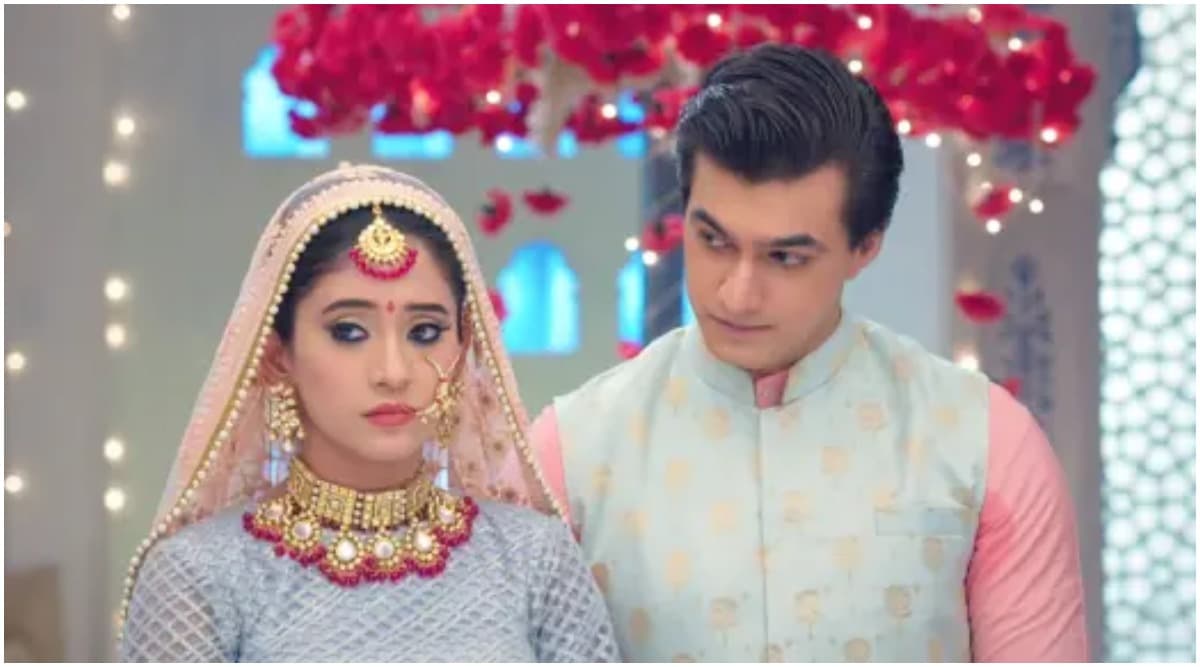 In yesterday's episode of Yeh Rishta Kya Kehlata Hai, we saw Kartik and Naira vow to stay together. Vedika struggles to take a big decision. In tonight's episode, we see Kairav feel excited when the panditji declares that his parents can get married in the same week. Naira (Shivangi Joshi) comes and tells that marriage will have to wait a little longer. Kairav gets disappointed and wants to know the reason. Naira recollects what unfolded in the court. Vedika's delay leads to postponement of the court hearing for another two weeks. Naira and Kartik (Mohsin Khan) make Kairav understand that a lot of work needs to be done for a wedding. Yeh Rishta Kya Kehlata Hai December 10, 2019, Written Update Full Episode: Vedika Is Confused About Her Decision, While Kartik and Naira Pray for Their Happy Future.
Kartik comes to Naira and tells they are being tested again. Naira tells him that they should wait for the right moment as they cannot fight their fate. Kartik wants to marry Naira and suggests that they should run away and tie the knot. Naira agrees that it's a good idea and jokes how they'd then be celebrating their honeymoon in the prison. Kartik asks Naira out for a date. Naira tells that once their problems are solved they can go out and enjoy. They hug each other and dance together.
The story takes a leap of a few months. Kairav is seen questioning the Goenkas because they are not able to select two rings. Kairav asks when is the engagement party. Suhasini tells it is today evening. Kairav tells everyone that he will select a ring for his parents.  Meanwhile, Naira and Kartik are lost in their own world. They spend quality time with each other.  Swarna calls Kartik and asks him to come home soon as Kairav is creating havoc at home.
Naira and Kartik come home and ask for Kairav. Suhasini informs them that he is in his room and is adamant that he will select their engagement ring. Kartik and Naira see the ring which Kairav selected for them. They think how do they make Kairav understand that these rings are not good for them Naira asks Kartik to do something as she cannot wear that cartoon ring all her life. Kartik agrees and goes inside Kairav's room. Kairav asks Kartik what does he want from him. Naira also comes in as Kartik is not able to tell Kairav about the ring. Naira tells Kairav that they are planning for a special dance with him. Kairav goes to get the glue to pack his rings.
Kartik tries different tricks to convince Kairav but fails. Suhasini asks Kartik if they liked the rings chosen by Kairav. Kartik says he liked it.  Manish and Naksh do the arrangements for the engagement. Kartik and Naira decide that they will not break Kairav's heart and wear the rings, which he has selected for them. They both go to get ready for the engagement function.
In the precap, we see Kartik and Naira's engagement function begin.