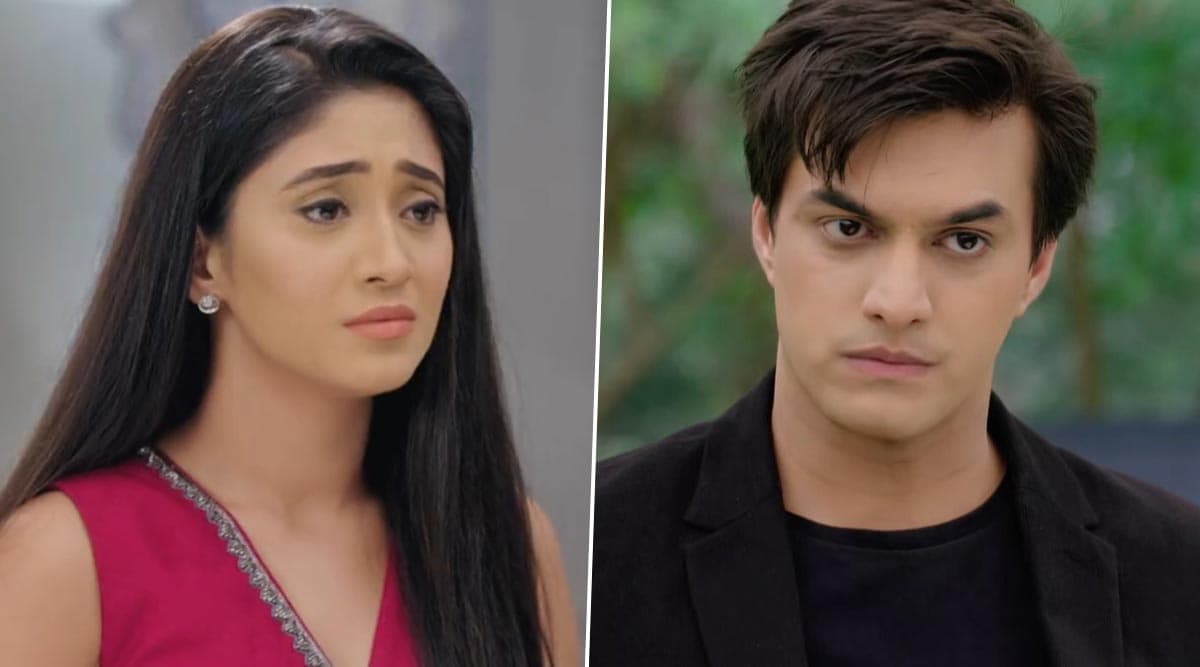 In the last episode of Yeh Rishta Kya Kehlata Naira reaches the wedding mandap and waits for Kartik. Later, the Goenka's are in for a shock when they see another guy standing beside Naira in the place of Kartik. In tonight's episode we see Kairav asks the stranger where is his father. The stranger apologies to all and tells them that his Monica will be waiting for him in the mantap as his marriage is also there today. Naira (Shivangi Joshi) understands that it was all a confusion and tells him to go. Naira and all get tensed as why has Kartik (Mohsin Khan) not come till now. Kartik reaches the mantap, all are happy to see him. Suhasini tells him to hurry as the auspicious time will go.
All have a merry time and laugh because of the confusion. Surekha and Akhilesh are waiting for Luv and Kush and are excited to see them after so long. All talk about Luv and Kush and the time they spend with them. Meanwhile, Luv and Khush are on their way in their bikes. On the road, Luv and Khush see a girl and for the adventure trouble the girl. The Girl somehow manages to escape from Luv's trap. Khush informs Naira that they are on the way and will reach on the time.
Kartik and Naira waits for Luv and khush. Suhasini asks Kartik and Naira to start the ritual as time is running out. Kartik and Naira agree with Suhasini. Kartik and Naira exchanges the garland. Meanwhile, Luv and Khush enter the temple. Vansh sees them and all get happy seeing the duo.
Luv and Khush meet everyone. Suhasini asks Kartik and Naira to complete the wedding first and do the other things later. The Priest calls someone from Naira's family to perform the ritual. Kairav says he will perform the rituals. Ahead, Kairav reads the wedding vows and Kartik and Naira do the wedding rounds. In the precap, Kartik brings Naira to his room in his arms. Kartik wonders why the family hasn't decorated their room. Kairav jumps on the bed and says he will sleep with them.