Anurag Kashyap's forthcoming release Manmarziyaan looks interesting.  But what is even more interesting is the mix of characters the movie employs to make the plot look so lifelike.  So you have Vicky Kaushal looking macho and mardana with a lot of quirks. You get Abhishek Bachchan, superbly mounted with his dignified simplicity and Tapsee Pannu who oscillate between being traditional and contemporary with her rebellion.
The film is evidently about a complicated love triangle where relationships are tangled. Kashyap gives these equations the life they need on celluloid. The question is who will Tapsee's character choose in the end. Will she end up being with the rebellious, passionate lover Vicky or will she prefer more stable and balanced Abhishek.? But before we could get an answer to that one, we pit the two characters against each other!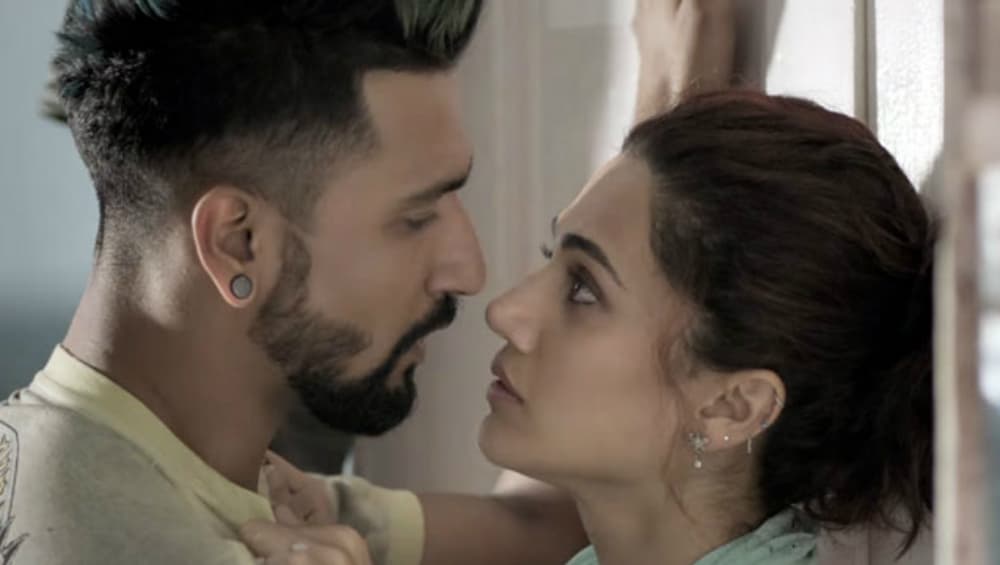 Vicky Kaushal
Pluses: Raw Sex Appeal,  Brawn and body adorned with tattoos, Exciting and Fun!
Minuses: Dodges Responsibilities. Driven solely by emotions. Financially less stable! 
Our Rating: 3/5
Abhishek Bachchan 
Pluses: Live by the commandments. Loving and caring. Financially more stable!
Minuses: Let his head rules over the heart.  Thinks and plans-so can get boring!
Our Rating: 3/5
Now you tell us fans, who is more exciting to be with as a life partner-Vicky or Abhishek?  Also, let us know how would you rate the two and the parameters you want to use to put them to test!