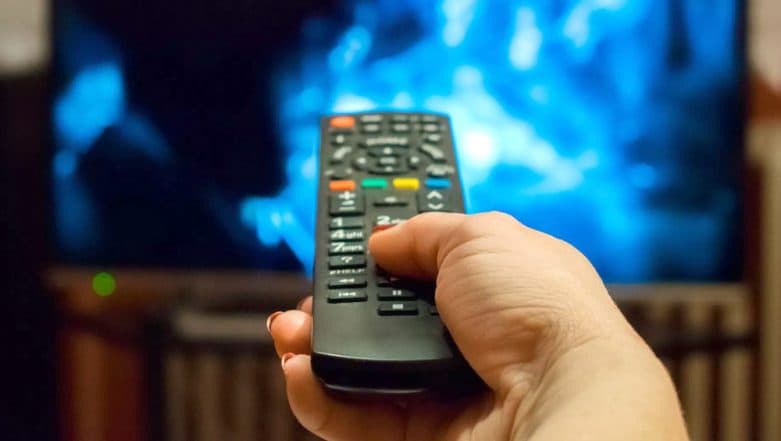 New Delhi, January 14: The Telecom Regulatory Authority of India (Trai) in a statement on Thursday said that customers can view 100 pay or free channels by just paying Rs 153.40 per month (including 18 per cent GST). According to Trai, customers should choose 100 channels before 31st January 2019 as the new rules that empower customers to pay for the channels they watch will start from February 1. New Regulatory Framework for Broadcasting: No Blackout of Subscribed TV Channels, Says TRAI.
In a statement, Trai said, "Consumer has complete freedom to choose their desired 100 Standard Definition (SD) channels within the network capacity fee of maximum Rs.130 (GST not added). The desired channels could be in A-Ia-carte Free to Air channels or Pay channels or bouquet of pay channels or any combination thereof. The choice completely rests with the consumers." Star, Zee, Colors & Other TV Channels Declare Their Subscription Prizes: Check List of All 332 Channels Ahead of TRAI's Deadline.
As per TRAI's new regulatory framework, the base pack is only for standard definition (SD) channels and doesn't include High definition (HD) channels. However, some reports state that HD channels could be chosen and one HD channel is equivalent to two SD channels.
For any clarifications a person can contact 011- 23237922 (Anil Kumar Bharadwaj) and 011-23220209 (Arvind Kumar) or by sending email to arvind@gov.in or advbcs-2@trai.gov.in.