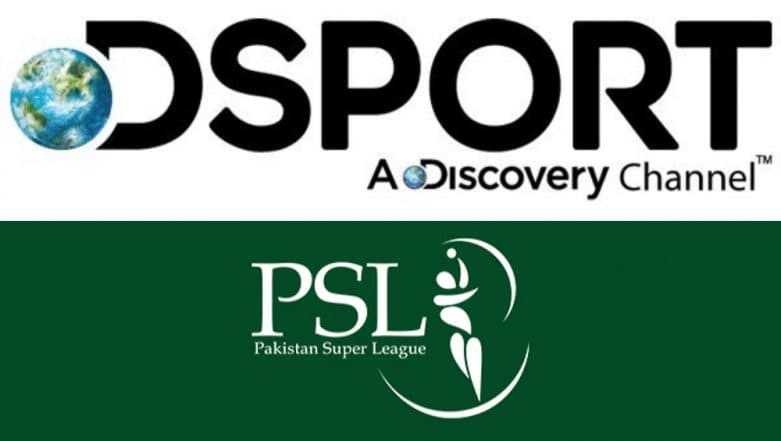 Mumbai, February 18: Media firm Discovery Communications's sports channel DSport expects to have a significant commercial impact after it decided not to air the T20 cricket tournament Pakistan Super League (PSL) in India in the wake of the Pulwama terror attack. "There will be a commercial impact no doubt...In terms of the existing contracted deals with commercial advertisers, sponsors plus we have paid rights fees for the tournament. But those are commercial interests secondary to national interests at times like these, we have to take that call," DSport managing director and chief executive officer R C Venkateish told PTI.
He, however, declined to reveal the rights fee for the league. DSport, the official broadcaster for PSL in India decided to pull the plug on its telecast of the T20 cricket tournament from February 16. DSport Stops PSL 2019 Live Telecast in India Following Pulwama Terror Attack.
At least 44 CRPF personnel were killed and five injured on February 14 in one of the deadliest terror attacks in Jammu and Kashmir when a Jaish-e-Mohammad suicide bomber rammed a vehicle carrying explosives into their bus in Pulwama district. "We have suspended the broadcast, so we will not be showing the remainder of the tournament. Given the terror attack and the national sentiment outpouring of all the grief, it was not appropriate for us to show this telecast," Venkateish said.
The six-team tournament league commenced on February 14 in Dubai, concludes on March 17 but the broadcaster discontinued the telecast in India after two days. "We have a significant commercial impact because the rights fees have already been paid. Since we broadcast only two days of one month of the telecast, before we decided to pull the plug, so the advertisers who had come on board, they won't be getting the exposure and we won't be getting revenue for that. But that's alright. It's not a big deal...When we pulled the telecast, we pulled it. It's now a commercial liability that we have for the advertisers," he said.
DSport, which has reach of 100 million homes, had telecast the league last year as well and did well in terms of viewership numbers. "We have the rights for only this particular season. We were in discussion for further seasons but that has come to a standstill right now," he said. On Sunday, IMG Reliance pulled out as the producers of the league.
"Due to unfortunate events a couple of days back which resulted in the death of Indian soldiers, IMG Reliance is pulling out with immediate effects, from offering broadcast production services for PSL. The incident that occurred is deeply regrettable," stated a mail addressed to Pakistan Cricket Board.