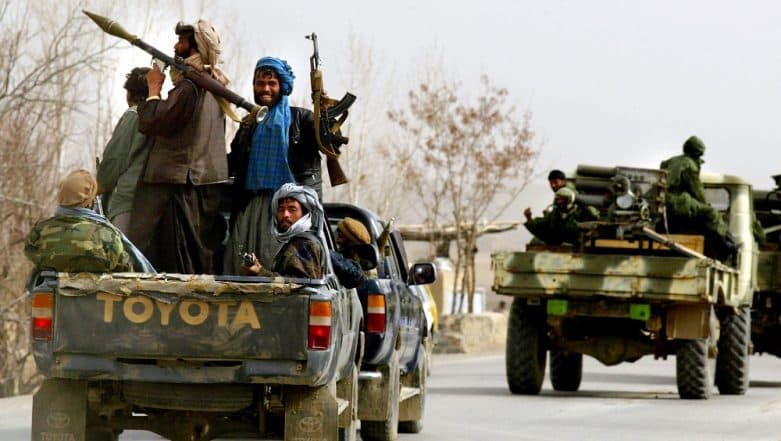 New Delhi, November 8: In a first, the representatives of Indian government will be part of a multilateral dialogue which includes the Taliban as a member. The Ministry of External Affairs on Thursday confirmed that two former diplomats will be sent to Russia to engage at "non-official" level in the talks being hosted by Russia in a bid to resolve the dispute in Afghanistan.
Ex-Indian envoy to Afghanistan Amar Sinha and former Indian High Commissioner to Pakistan T C A Raghavan would be part of the delegation to be sent by New Delhi, confirmed MEA spokesperson Raveesh Kumar. Taliban are in Russia for Talks after 17 Years of War in Afghanistan.
"We are aware of the Russian Federation hosting a meeting in Moscow on 9 November on Afghanistan. India supports all efforts at peace and reconciliation in Afghanistan. Our participation at the meeting will be at the non-official level," he said.
Promoted as the "Moscow Format" talks for peace, the Russian government had issued an invite to their counterparts in Pakistan, Afghanistan, the United States, China, Iran, Tajikistan, Turkmenistan, Uzbekistan and Kyrgyzstan.
To make the peace process effective, the Vladimir Putin-led administration also decided to include the insurgent Taliban in the multilateral dialogue. In a major diplomatic win, the Russian side succeeded in convincing the Islamist extremist group to come to the table for negotiating the dispute.
India has for long been a votary for peaceful resolution of all disputes in Afghanistan. The West Asian nation was destabilised in the late 1980s, when Soviet Russia's invasion was challenged by the army of Mujahideens formed in Pakistan with the aid of United States.