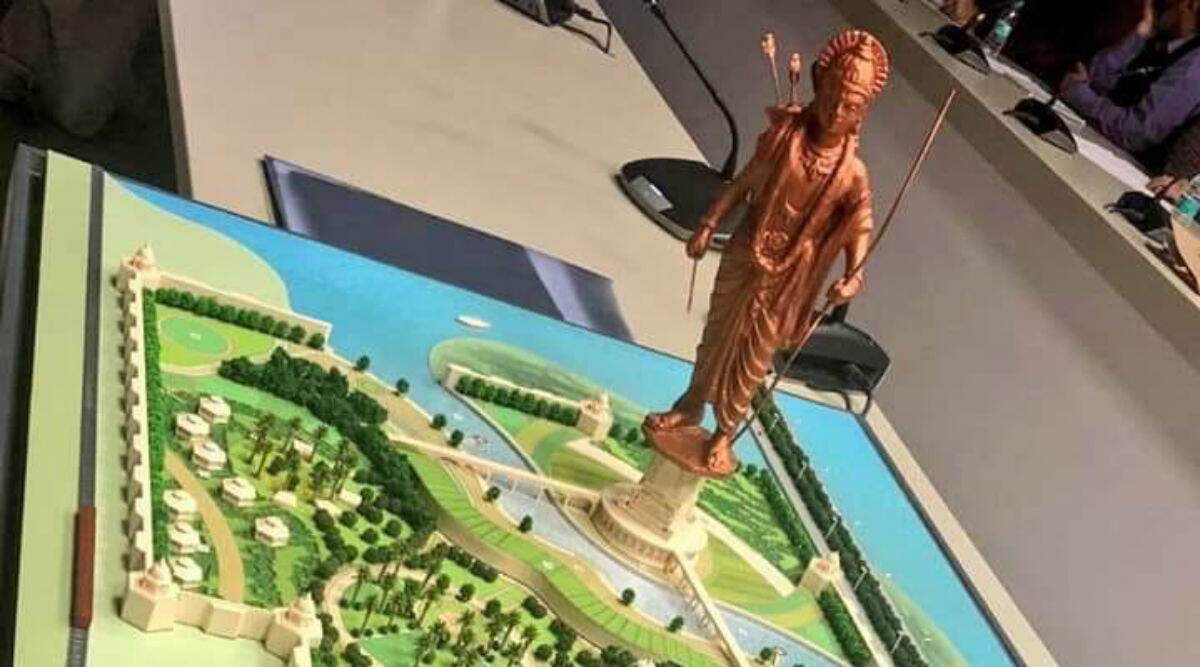 New Delhi, November 11: Following the Supreme Court's order in the Babri Masjid-Ram Janmabhoomi title dispute, the Ministry of Home Affairs (MHA) has initiated the process to set up a trust that will take over construction of a Ram temple at the disputed land. According to a report, bureaucrats attached to the MHA are studying the apex court's 1045-page judgment awarding the disputed land in Ayodhya to Hindus. Ayodhya Verdict: Full Text of Supreme Court Judgment in Babri Masjid-Ram Janmabhoomi Title Dispute.
The MHA is also in touch with the Ministry of Law and the Attorney General in connection with setting up the trust for construction of a Ram temple on land where Babri Masjid once stood. The temple construction may be completed before 2022, the 75th year of India's independence. Meanwhile, the Uttar Pradesh government has released a picture of what the temple and the Ram statue proposed near it would look like on their completion. Highlights of the Supreme Court Judgement in the Ayodhya Case.
A prayer hall, a Ramkatha Kunj (lecture hall), a Vaidik Pathshala (educational facility), a Sant Niwas (saints residence) and a Yatri Niwas (hostel for visitors) will be constructed inside the temple complex. Around the idol of Lord Ram, there will be other facilities such as a digital museum. The state government has also started the process to identify the alternative sites in and around Ayodhya for the proposed site of the mosque.
Muslims may be allotted a five-acre land across the river Saryu where the Uttar Pradesh government plans to develop a township or at Muslim-dominated Shahenwan village, about 5km from the temple town. Speaking to news agency IANS, sources said that the Supreme Court-awarded five-acre land to the Muslims in the Ramjanmabhoomi title dispute case is not available in the Ayodhya town.
The five-acre land allotted by the Supreme Court for the construction of a mosque will not be within the acquired area of 67 acres, in the closed vicinity of former Babri Masjid site, sources said. The Supreme Court on Saturday directed the Centre to form within three months a trust which will build a Ram temple at the disputed site in Ayodhya.
Ruling that there is clear evidence that the Hindus believed Ram was born at the disputed site, the five-judge bench said the Sunni Waqf Board, which was a party to the seven-decade-old title suit, should be given an alternate five-acre land at some other suitable place for construction of a mosque in Ayodhya.