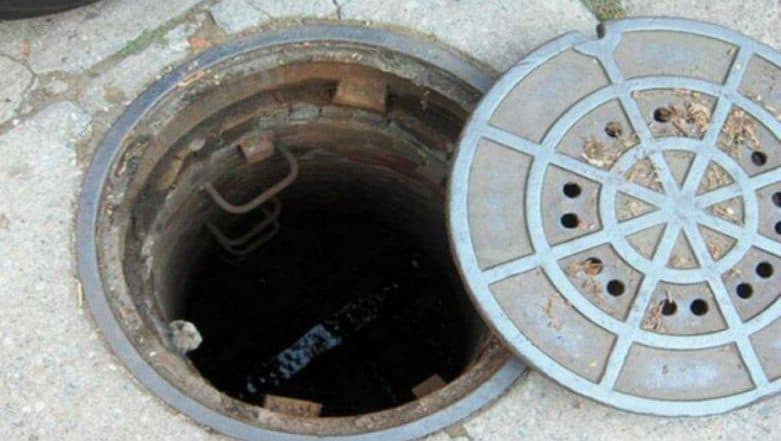 Patna, September 10: In a tragic incident, at least four sanitation workers died while cleaning a sewer in Muzaffarpur area of Bihar on Tuesday. According to a tweet by ANI, the fatal incident took place in Madhuban Kanti village. Reports inform that one person is critical and is undergoing treatment in the nearby hospital. In the last month, five people lost their lives while cleaning sewer in Uttar Pradesh's Ghaziabad district. The incident took place in Nandgram village when sanitation workers fell unconscious and died after inhaling toxic fumes. Robots to Clean Sewers, Septic Tanks in Delhi?
According to the National Commission for Safai Karamcharis (NCSK) report, a total of 814 sanitation workers have died while cleaning sewers in the country since 1993 to July 5, 2019. In Tamil Nadu, 206 workers lost their lives, which is the highest in the country, followed by Gujarat with 156 deaths in the last 26 years.  Delhi: Five Sanitation Workers Suffocated to Death While Cleaning Sewer.
In August, India's largest Swachh Survekshan Grameen (Rural Sanitation Survey), 2019 was launched in New Delhi on the occasion of 73rd Independence Day. To be instituted from August 14 to September 30, 2019, the survey will cover 17,450 villages in 698 districts across India and include 87,250 public places namely schools, Anganwadi centres, public health centres, markets, religious places, making it India's largest rural sanitation survey.