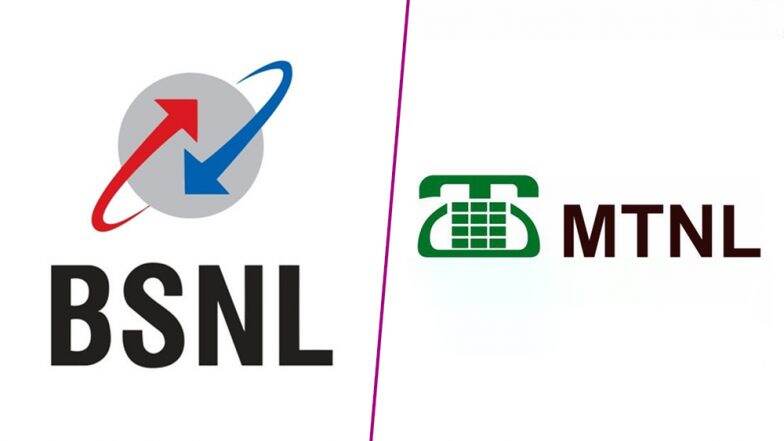 New Delhi, October 8: Amid reports of government considering to shut down public sector units (PSUs) - Bharat Sanchar Nigam Limited (BSNL) and Mahanagar Telephone Nigam Limited (MTNL), nearly two lakh employees face uncertain future. Initially, the government estimated Rs 95,000 crore would be spent in giving a voluntary retirement scheme (VRS) to the employees of both the PSUs. Finance Ministry Considering Closing Down BSNL and MTNL, Says Report.
However, according to sources, the total expenditure in closing both the companies would be that high as there are three kinds of staff employed in the two PSUs. The Indian Telecommunications Service (ITS) officers can be redeployed in other departments. While, those who are recruited directly are very junior staff, mostly technicians, and whose strength is less than 10 percent. Their salary is not very high, reported Financial Express. BSNL Faces Financial Crisis, Fails to Pay February Salary to Its 1.76 Lakh Employees.
Only the employees absorbed from other government department need to be compulsorily retired by giving some form of VRS. Earlier, the government also put down a proposal of the Department of Telecommunication to revive both the PSUs by pushing Rs 74,000-crore. According to the report, the companies have been asked to identify the staff strength and then provide numbers so that the actual cost of closure can be worked out.