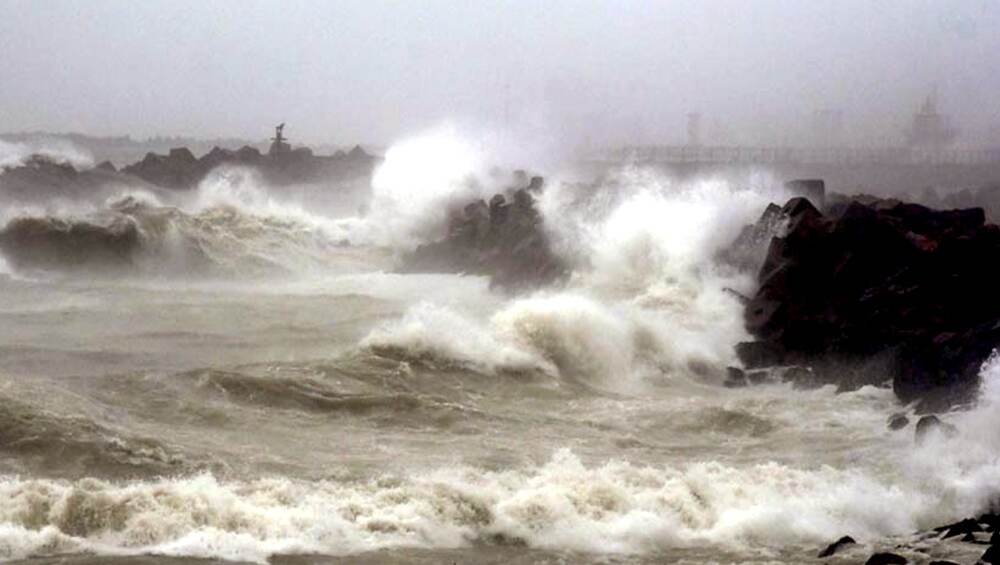 New Delhi, November 6: In a major sigh of relief for the residents of coastal Odisha, the India Meteorological Department (IMD) in its latest forecast has predicted Cyclone Bulbul to skip the state altogether. The cyclone, which is yet a depression over the  Bay of Bengal and is expected to turn into severe cyclonic storm in the next 48 hours, is likely make landfall in  Bangladesh, the weather body said. Maha Cyclone: Schools, Colleges in Maharashtra's Palghar District to Remain Close For 3-Days.
The IMD has predicted the cyclone to skip coastal Odisha and move towards the Sagar Island in West Bengal. Much of the cyclone's wrath is now expected to be faced by Bangladesh, particularly the Khepupara region. The neighbouring country is taking immediate measures to evacuate residents living in the danger zone.
Despite the IMD predicting Odisha to not to be adversely affected by the cyclone, the high alert continues to remain in the following 15 districts of the state: Balasore, Bhadrak, Kendrapara, Jagatsinghpur, Ganjam, Puri, Gajapati, Koraput, Rayagada, Nabarangpur, Kalahandi, Kandhamal, Boudh, Nuapada and Malkangiri.
The weather body has predicted rainfall in the above districts combined with gusting winds. Authorities are leaving no stone unturned despite the cyclonic storm now being expected to make landfall in Bangladesh. "We have put 15 of the state's 30 districts on alert in view of the possible heavy rain," Special Relief Commissioner (SRC) and Secretary, Revenue and Disaster Management, P K Jena said.
Jena, however, appealed the people of Odisha to not to fall victim to the social media panic. The IMD, he said, has been fairly accurate in its forecast since Cyclone Phailin. The MeT department's prediction of Bulbul landing in Bangladesh is likely to be accurate, he added.