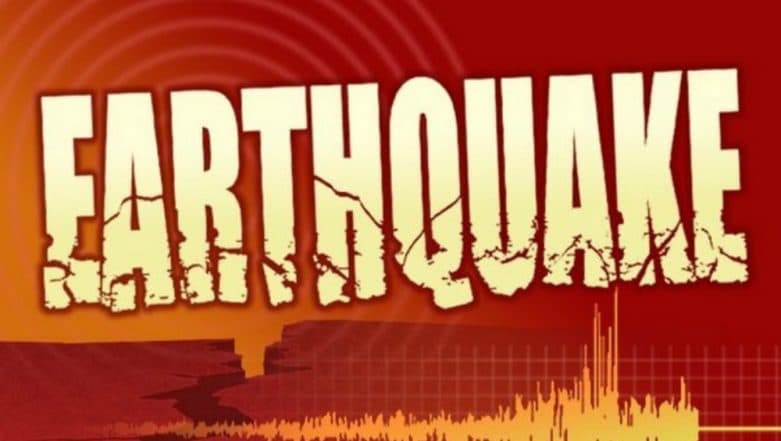 Andaman, April 8: An earthquake of a magnitude of 5.0 on the Richter Scale hit the southern Union Territory Andaman Islands. According to reports, the tremors were felt at 7:24 am on Monday. Till now, no casualties and property damage have been reported. The Andaman and Nicobar archipelago is prone to earthquakes. Earthquake in Manipur: 5.2 Magnitude Quake Hits Senapati District, No Loss of Life.
On April 1, Nine medium intensity earthquakes, with a magnitude ranging from 4.7 to 5.2, hit the Andaman and Nicobar Islands, all in a span of two hours, according to the National Centre for Seismology (NCS). Maharashtra: Tremors Cause Panic in Palghar, 2-yr-old Dies After Falling.
Tweet by ANI:
An earthquake with a magnitude of 5.0 on the Richter Scale hit Andaman Islands Region today at 7.24 AM.

— ANI (@ANI) April 8, 2019
The first shock with a magnitude of 4.9 befell at 5.14 am succeeded by another jolt with a magnitude of 5.0 a couple of minutes later. The last jolt was recorded at 6.54 am with a magnitude of 5.2. It is also not surprising for the islands to witness more than two-three earthquakes a day.