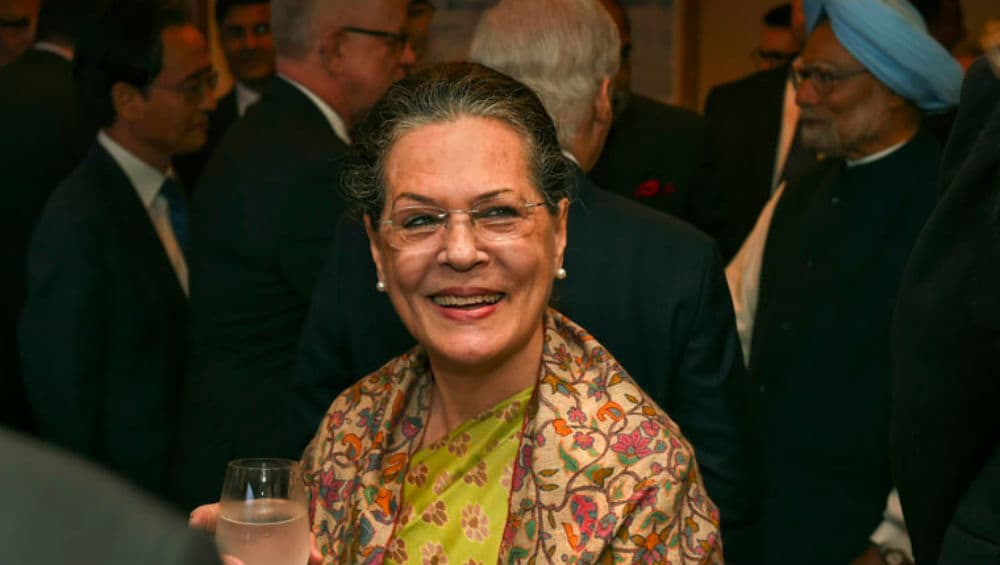 New Delhi, December 9: Indian National Congress Interim President Sonia Gandhi on Monday turned 73 years old. Born on December 9, 1946, Sonia Gandhi was appointed as Congress President for the first time in 1998. She held the post for record 19 years until her son Rahul Gandhi took over in 2017. Reportedly, Sonia Gandhi is not celebrating her birthday in the wake of several rape incidents in various parts of the country and concerns over women safety. Sonia Gandhi Birthday Special: Lesser-Known Facts About Congress's Saviour-in-Chief.
Many political leaders extended birthday their wishes to the Congress Interim chief. PM Narendra Modi, as well as other politicians like MK Stalin, Priyanka Chaturvedi, DK Shivakumar, Kuldeep Bishnoi, Arvinder Lovely and others shared their wishes on Congress Chief's 73rd brithday. Sonia Gandhi Trains Guns at Govt on Gandhi Jayanti, Says Ruling Regime Wants to 'Replace Mahatma's Vision With RSS Agenda'.
Prime Minister Narendra Modi in a tweet said, "Birthday wishes to Mrs. Sonia Gandhi Ji. Praying for her long life and good health."
Birthday wishes to Mrs. Sonia Gandhi Ji. Praying for her long life and good health.

— Narendra Modi (@narendramodi) December 9, 2019
Sonia Gandhi Birthday Political Wishes:
अखिल भारतीय कांग्रेस कमेटी अध्यक्ष माननीया श्रीमती सोनिया गांधी जी को जन्मदिवस की हार्दिक बधाई एवं शुभकामनाएं।

आपके नेतृत्व में देश एवं पार्टी को जो मार्गदर्शन मिला उससे हमें सदैव प्रेरणा मिलती रहेगी। मैं ईश्वर से आपके उत्तम स्वास्थ्य एवं दीर्घायु जीवन की कामना करता हूँ।

— Sachin Pilot (@SachinPilot) December 9, 2019
I extend my best wishes to @INCIndia President, Tmt. Sonia Gandhi, on her birthday today.

Under her leadership, the Congress party has made important & telling contributions to protecting the secular & federal fabric of the country.

I wish her many more years of public service.

— M.K.Stalin (@mkstalin) December 9, 2019
Birthday wishes to Smt Sonia Gandhi. Wishing her a year full of good health, success and happiness.

— Priyanka Chaturvedi (@priyankac19) December 9, 2019
Wishing a very Happy Birthday to our Beloved Leader and Congress President Smt. Sonia Gandhi

May God bless her with good health and a long life and may she continue to inspire us with her leadership and wisdom#HappyBirthdaySoniaGandhi pic.twitter.com/VkKhEL4H8L

— DK Shivakumar (@DKShivakumar) December 9, 2019
"The longest-serving Congress President, Sonia Gandhi's exemplary strength of character has inspired generations of Congress leaders. Her strength, dignity, compassion and grace has united us and made us strong. We wish her a very happy birthday," a tweet from the Congress' official Twitter handle said.