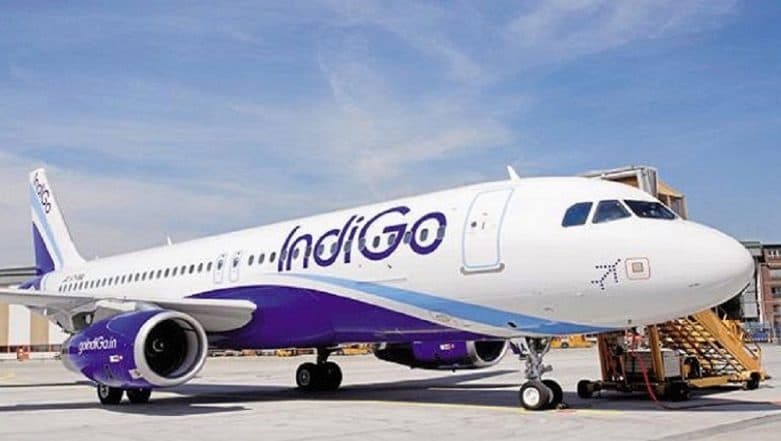 Kolkata, March 29: A Bangladeshi passenger was rescued on Friday by an Indian Air Force (IAF) doctor after she suffered a cardiac arrest onboard an Indigo flight from Pune to Kolkata, reported India Today. The passenger was a cancer patient and was onboard the Indigo flight number 6E-523. The flight took off from Pune early Friday morning. CISF Personnel Turn Hero, Save Man's Life by Performing CPR After He Suffers Cardiac Arrest at Mumbai Airport; Watch Video.
According to the report, the patient's condition deteriorated midair, and she collapsed on the flight. Following an announcement for medical assistance, IAF Group Captain Dr. T Tilak came forward to help. The IAF doctor is currently posted at the Armed Forces Medical College, Pune. Bangalore-Patna IndiGo Flight Diverted to Hyderabad Due to Medical Emergency, Infant Who Was Unwell Declared Dead in Hospital.
Talking to India Today, he said, "On hearing that a patient requires medical assistance I alerted the air hostess. I attended the lady, a lung cancer patient and she was clearly in distress." The crew assisted him in performing Cardiopulmonary Resuscitation (CPR) and within a minute the patient was revived. A medical oncologist travelling alongside the IAF doctor attended the patient and administered emergency medicine and oxygen.
The patient was travelling with her daughter, who informed the IAF doctor that her mother was already undergoing cancer treatment in Dhaka. The flight finally landed in Kolkata at about 6 am, almost 45 minutes after the patient had recovered.