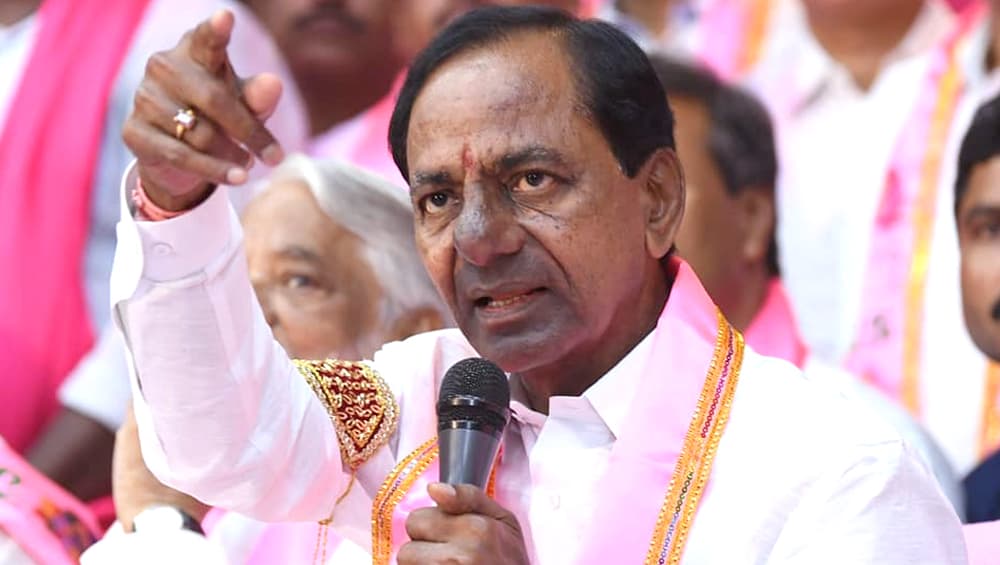 Hyderabad, November 28: After a deadlock for nearly two months, Telangana Chief Minister K Chandrasekhar Rao on Thursday said that Telangana State Road Transport Corporation (TSRTC) employees can re-join their duties on Friday. His decision comes after a state cabinet meeting, which was held to decide the fate of debt-ridden TSRTC after the employees had gone on 52-day strike, which ended on November 25. Telangana: Rs 640 Cr Needed Per Month to Run TSRTC, Government Not in Position to Bear Financial Burden, Says CMO.
"We will take care of all the employees and you can all happily go and join back your duties tomorrow. And please thank the temporary workers (who were hired in wake of the strike). We will take a decision on the TSRTC after consultation with all stakeholders, and it won't be done unilaterally," said Telangana Chief Minister while addressing a press conference. TSRTC Strike: K Chandrashekar Rao Says 5,100 Routes of Telangana Buses to Be Privatised. 
ANI Tweet:
Telangana CM KC Rao during state cabinet meeting, earlier today: Road Transport Corporation (RTC) employees should join back service from tomorrow. Rs 100 crores released for their salaries and welfare. (file pic) pic.twitter.com/YPuhqqBSgd

— ANI (@ANI) November 28, 2019
KCR said that the state government has decided to give Rs 100 crores to the Road Transport Corporation to temporarily mitigate the losses. The Telangana Rashtra Samithi supremo also said that the TSRTC would hike the ticket prices to reduce the losses.
The strike by the TSRTC unions had maimed the public transport initially, forcing the state government to hire substitute workers to run services. The strike has also led to massive losses to TSRTC.