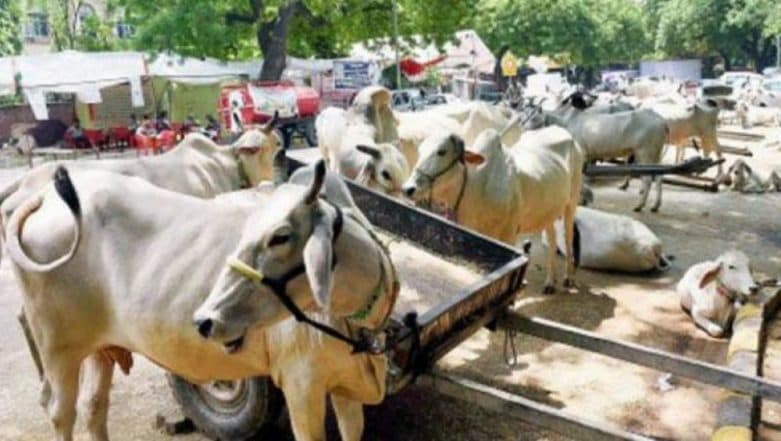 Ahmedabad, September 25:  A 28-year-old man who died after his motorcycle collided with the cows which suddenly came in front of his vehicle, has an FIR registered against his name filed by his own father at the behest of Ahmedabad police. The news has left the father of deceased Sanjay Patel as well the people in general in shock. UP: Over 800 Cows Shut Inside Govt School, Health Centre by Aligarh Farmers to Protect Crops.
The father said that it was not his son's mistake but in fact the irresponsibility of the cattle owner who has left the cows on a busy road that led to the accident. The father also claimed that the cow came in front of his son's car all of a sudden and hence he could not have done anything about it. Uttar Pradesh: Train Runs Over 25 Cows in Hamirpur District Near Ragaol Railway Station.
The deceased Patel worked at a car dealership and the accident took place in September 2018 near Chharodi on SG Road.
However, the police made the victim's father sign an FIR saying that the accident was his son's mistake as he was involved in rash driving and speeding and that is responsible for his death. However, no action has been taken against the owners of the cattle.